Wieters puts in extra prep time for Interleague games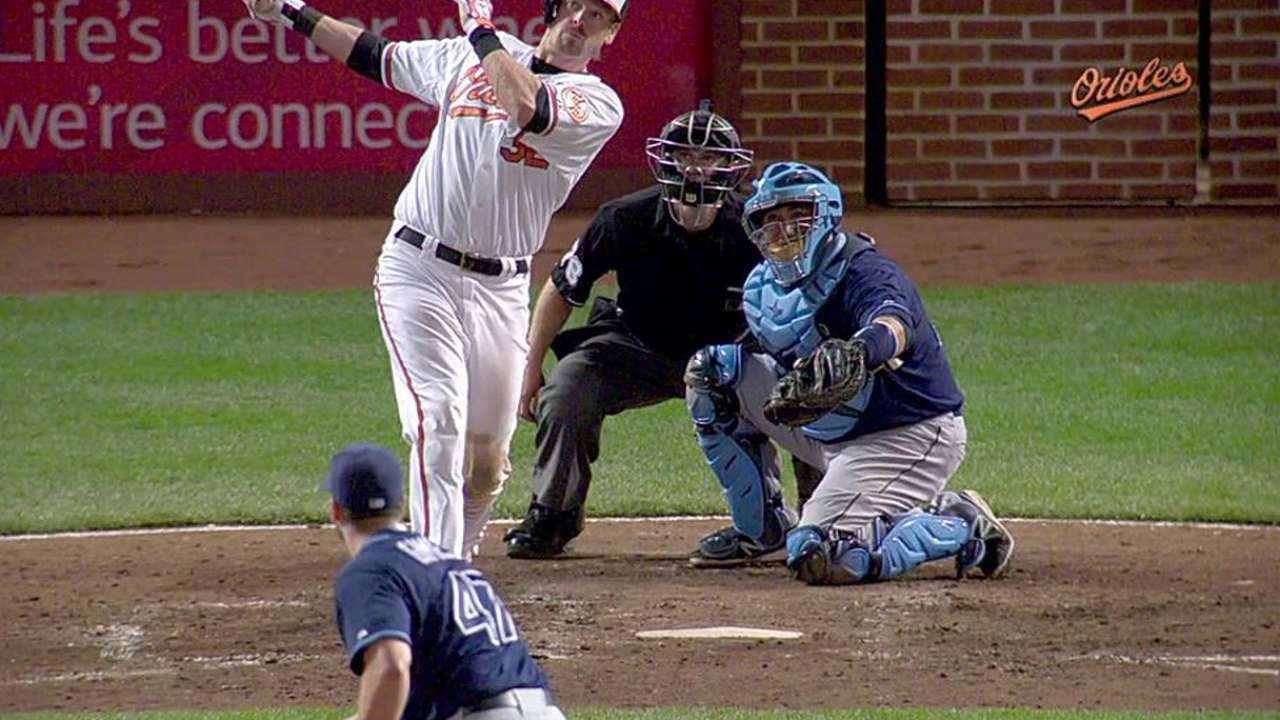 BALTIMORE -- If there is any position taxed most by Interleague Play, catcher comes to mind. Those like Matt Wieters have substantially more homework, as they learn about the pitchers they are to face while standing in the batter's box and the batters they must contend with while crouching behind the plate.
"It definitely puts more of a cramming, studying style into the equation," Wieters said. "Guys you've played against a lot, you can piece together information [on] over time. With teams like the Dodgers, the West Coast teams ... you [don't] see them on TV much at all -- because by the time they're playing, you're done and getting to bed."
Just to be clear, the slugger and two-time Gold Glove winner isn't complaining.
"We signed up for all of it," said a chuckling Wieters, who is tied for second on the club with three home runs. "As a catcher, especially, your job is to help put together a game plan that can win. No matter how much time you have, you've got to [put] together your best effort."
Ben Standig is a contributor to MLB.com. This story was not subject to the approval of Major League Baseball or its clubs.