Showalter turns to Pearce for spark at DH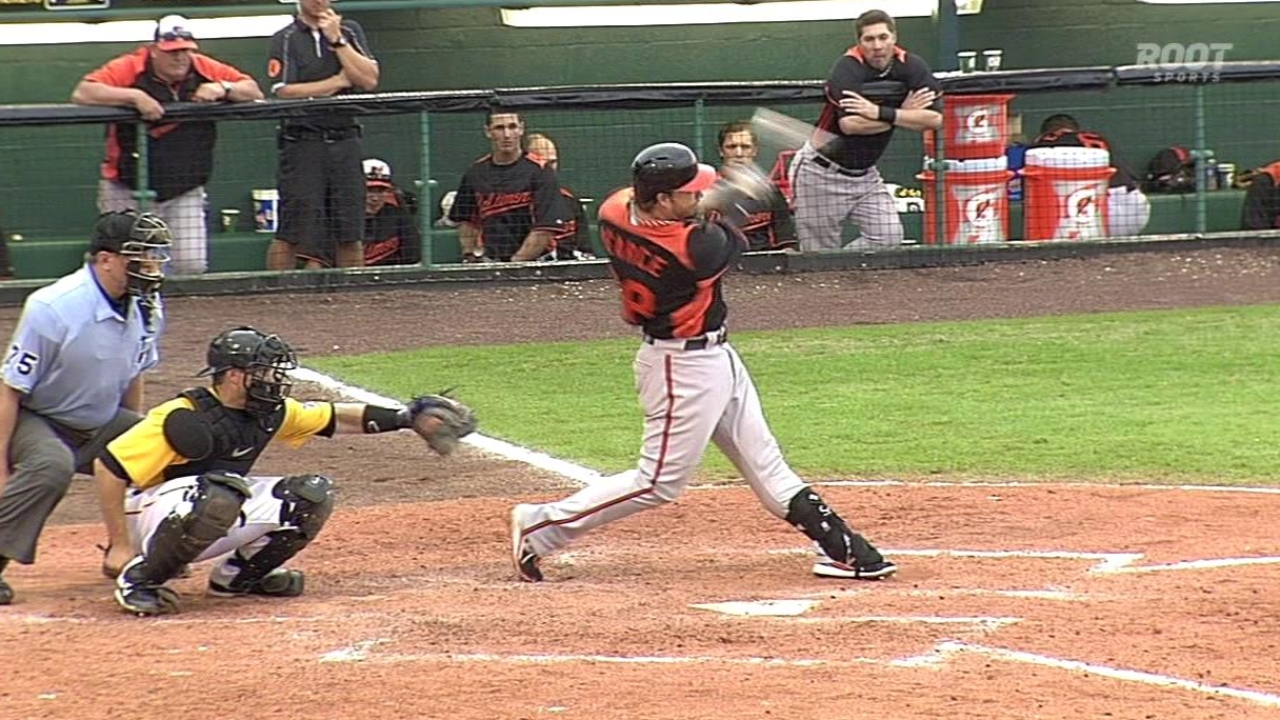 BALTIMORE -- The Orioles entered Thursday night's game waiting for their designated hitters to break out of their early-season doldrums.
Manager Buck Showalter inserted Steve Pearce into that spot Thursday in the series finale against Tampa Bay. Nolan Reimold, who served as the primary designated hitter while nursing a minor hamstring injury, started in left field in place of Nate McLouth.
Pearce rewarded Showalter for putting him in the lineup. After going hitless in his first two at-bats against the Rays, Pearce homered in the seventh to give the Orioles their first lead, and he then added a single in the ninth, raising his average to .118 during the 10-6 Baltimore victory.
"Definitely it was a relief; I haven't started out that well," Pearce said. "So it was nice to get a hit, get that going, a big hit for the team. It got the monkey off the back. And then I got to bat in the ninth and got a hit there, too. It definitely was a big sigh of relief."
Orioles designated hitters were 3-for-47 (.064) this season entering Thursday's game against the Rays, with only one homer and one RBI. Pearce was still looking for his first hit in 13 at-bats this season.
Pearce was happy that Showalter gave him the news hours before Thursday's game so he could mentally prepare. Pearce batted seventh in the lineup behind shortstop J.J. Hardy, who was also struggling with a .189 average. Showalter thought it was just a matter of time for the bats to get hot from the DH spot, and he expressed confidence Pearce could provide that spark.
"Stevie knows what's going on, trying to find a way to contribute against guys like Price and [Yankees pitcher CC] Sabathia," Showalter said before the game. "It's hard to do, but he's capable. He's done it in the past."
Todd Karpovich is a contributor to MLB.com. This story was not subject to the approval of Major League Baseball or its clubs.