Dodgers to make rare trip to Camden Yards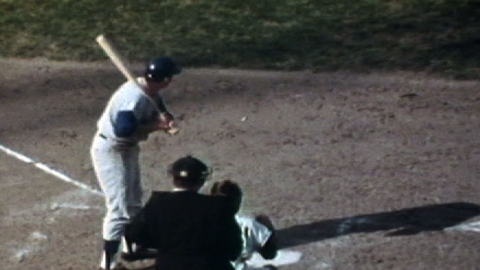 BALTIMORE -- The Los Angeles Dodgers will visit Baltimore for the first time in 11 years, and the Orioles are expecting a buzz around Oriole Park at Camden Yards for the three-game series.
The teams share the nostalgia of playing in the 1966 World Series, which the Orioles swept in four games.
The weekend will be especially poignant for Orioles manager Buck Showalter, who played with Dodgers manager Don Mattingly in the Minor Leagues and later managed him on the New York Yankees. Showalter said Mattingly was one of the most technically gifted players he had been around and that he expected that success to carry over as a manager.
"Donnie just has a great presence about him," Showalter said. "He's got a real, pure heart. He's real sincere, and players see he has no real agenda."
Jason Hammel (2-1, 4.34) will get the start for the Orioles in the series opener. The Dodgers, however, are an old foe for Hammel, who faced them regularly when he pitched for the Rockies.
"It will be fun to get the 'Dodger Blue' over here," Hammel said. "I got to see plenty of them when I was with Colorado. We'll see how they changed over the past couple of years."
Todd Karpovich is a contributor to MLB.com. This story was not subject to the approval of Major League Baseball or its clubs.