McLouth one of multiple leadoff options for O's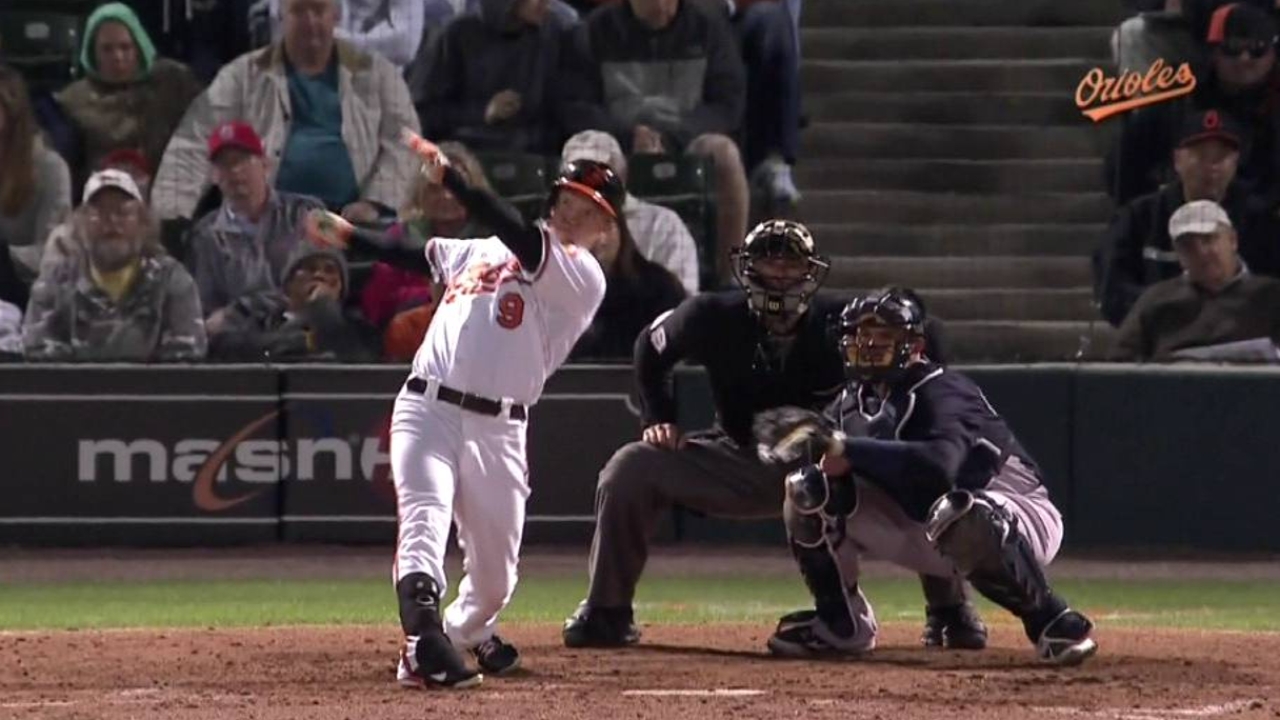 ST. PETERSBURG Fla. -- The Orioles' lineup Wednesday night had left fielder Nate McLouth hitting leadoff, dropping right fielder Nick Markakis to third in a move that could become more commonplace this season depending on the opposing pitcher.
"[It's] based on pitchers, but also based on our guys' skills, where they are in the season," manager Buck Showalter said. "A lot of it has to do with presenting as good of a challenge as we can, not only for the starter, but for the bullpen. First thing we need to do is figure out a way to get into the bullpen, and obviously it's not a very good bullpen to get into."
The Rays sent right-hander Jeremy Hellickson to the mound, giving the left-handed-hitting McLouth his first start. Markakis was at leadoff on Tuesday night against Rays lefty ace David Price and is one of the team's leadoff options along with right-handed Nolan Reimold, who made his second successive start Wednesday night, serving as the team's designated hitter.
"There's multiple guys capable of doing that, of leading off," said McLouth, who hit .263/.342/.455 in 24 games at leadoff when filling in for Markakis. "He's good at it, but he's also a good run producer. He's good in either position. And I'm happy to hit wherever, too.
"Maybe it's for a day, maybe it's not. Maybe it's for a while. But I'm comfortable leading off, I'm comfortable hitting second, eighth, wherever."
Markakis stepped into the leadoff spot when second baseman Brian Roberts got injured in 2012, and he hit .335/.390/.489 in 54 games there.
"We kind of created those options last year by need," Showalter said. "But between Nate and Brian and Nicky we've got multiple guys. We have to see where Nolan is going to fall. But we've got to take advantage of everybody's skills. I want to try to get as many guys' feet wet early in the season as I can. We'll see what tomorrow's lineup brings. You've got a whole different challenge if you look at the background with [Roberto] Hernandez/Carmona."
Brittany Ghiroli is a reporter for MLB.com. Read her blog, Britt's Bird Watch, and follow her on Twitter @britt_ghiroli. This story was not subject to the approval of Major League Baseball or its clubs.