Giving O's 200 innings Chen's goal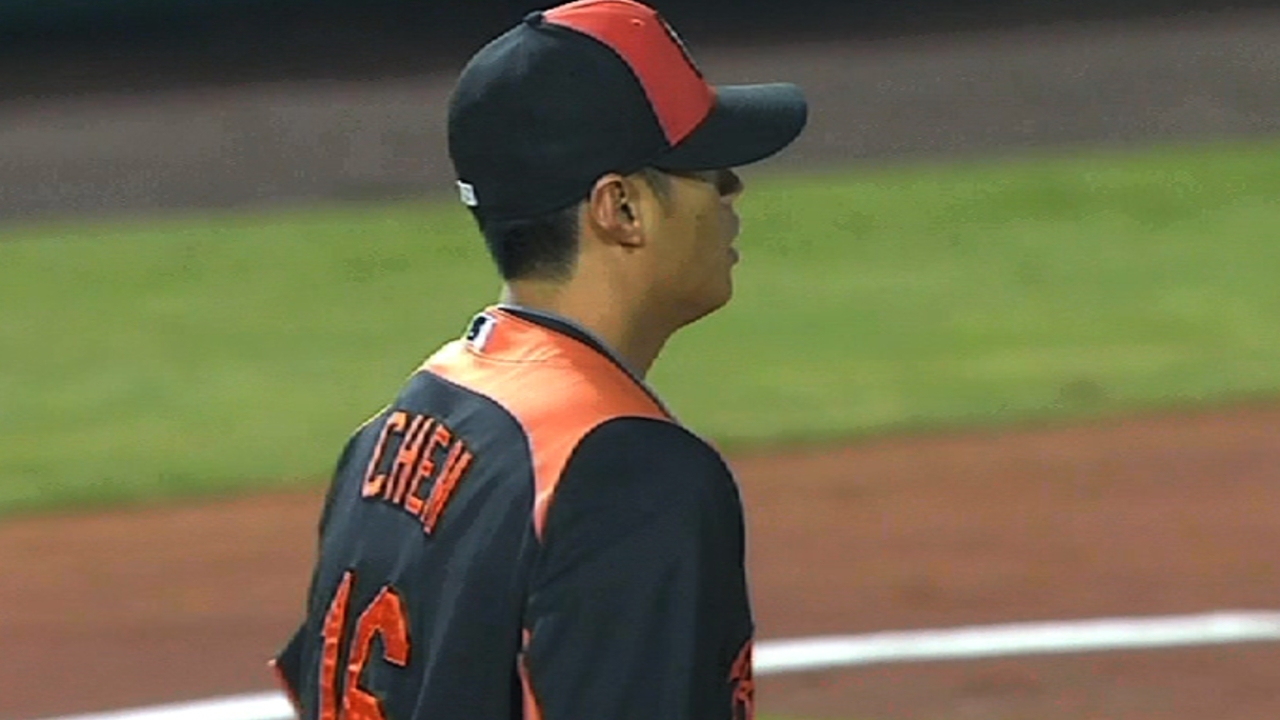 ST. PETERSBURG -- Opening Day 2013 wasn't anything new for Wei-Yin Chen. In fact, the Taiwanese left-hander is happy to say that nothing should take him by surprise in his second season.
Chen emerged as the Orioles' most consistent starter last season, going 12-11 with a 4.02 ERA in 192 2/3 innings over 32 starts. He led Baltimore in wins, innings, games started and strikeouts (154). He's hoping to improve on those numbers this year, and he'll get his first opportunity to do so on Wednesday against the Rays at Tropicana Field.
"I feel much more comfortable this year compared to last year; last year, I was so nervous and excited," Chen said through interpreter Tim Lin. "This year, everything will be a lot easier for me.
"This year, I'm excited [for the season to start], but I don't want to be over-excited, because it's my first game. I just want to follow my pitches, follow my tempo."
Chen said his main goal this year is to reach 200 innings, a feat no Orioles starter accomplished last season. Jeremy Guthrie threw 200-plus innings each season from 2009-11, but he had been Baltimore's only 200-inning pitcher since '07.
That number is certainly not out of reach for Chen, who pitched at least six innings 19 times last season and lasted seven innings or more nine times. But the lefty had eight starts that lasted five innings or fewer, and that kept him from hitting the 200-inning mark he'd like to surpass this year.
"Of course," Chen said. "I know that depends on certain pitch counts, but definitely, I want to go deeper and deeper into the game and help the team win."
Adam Berry is a reporter for MLB.com. Follow him on Twitter at @adamdberry. This story was not subject to the approval of Major League Baseball or its clubs.