Pearce edges Jackson for O's final roster spot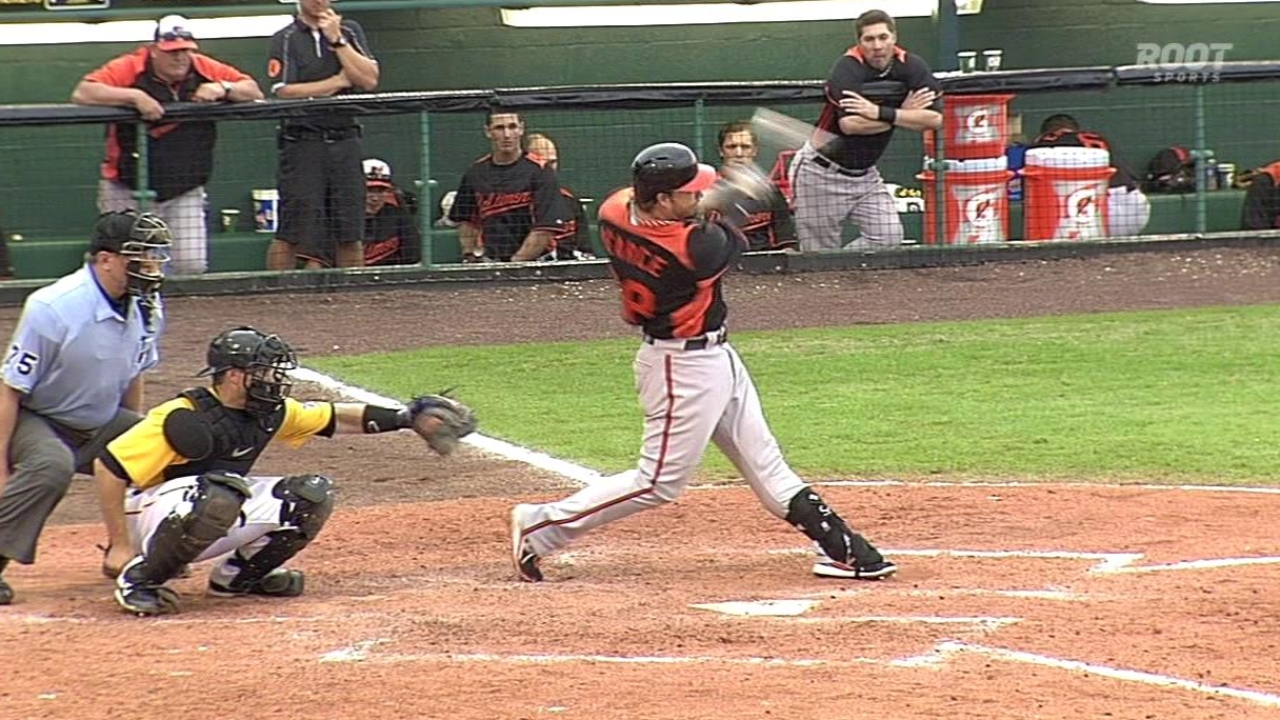 SARASOTA, Fla. -- Conor Jackson termed it a heavyweight bout.
On Saturday, Orioles manager Buck Showalter declared Steve Pearce victorious in the battle for the club's final roster spot. Jackson will head to Triple-A Norfolk.
"I was very relieved," Pearce said following Saturday's win against the Mets, in which he slugged his team-leading seventh homer of the spring. "It was a long camp. It came down to today. I knew I did everything I could to make this team."
Pearce, who learned his fate prior to Saturday's contest, went 1-for-3 in the game with a solo homer. He wrapped up the Grapefruit League slate with a .340 average, seven homers and 18 RBIs in 44 at-bats. Jackson, who joked early Saturday that he was so nervous and restless that he needed "a Xanax prescription," batted .302 with three homers and six RBIs in 53 at-bats.
"We talked during the process a lot," Pearce said. "We were always wondering, 'Did they tell you anything?' We were just trying to get some kind of vibe about which direction they were heading."
Jackson, 30, played in 88 games for the White Sox Triple-A affiliate in Charlotte last season. For the Knights, he batted .277 with nine homers and 41 RBIs. Pearce saw action in 61 big league contests split between the Orioles, Astros and Yankees. In all, he hit .239 with four homers and 26 RBIs.
"Some of it has to do with the way in which we're going to use them," Showalter said. "I think Conor is the type of guy who could come up and take somebody's place potentially as an everyday guy. Not that Steve couldn't, but I think Steve's skills serve the role just a tad better."
Baltimore appealed to Jackson, who signed with the organization in early December, because the team used 52 players last season. So he seemed optimistic about his chances to contribute at some point.
"A lot happens during the season," Jackson said Saturday morning. "I've been on teams where the 25-man roster starts one way and ends up a different way within six weeks. It's a funny game, and things work differently."
Zack Meisel is a reporter for MLB.com. Follow him on Twitter @zackmeisel. This story was not subject to the approval of Major League Baseball or its clubs.