Gausman turns in near flawless outing vs. Boston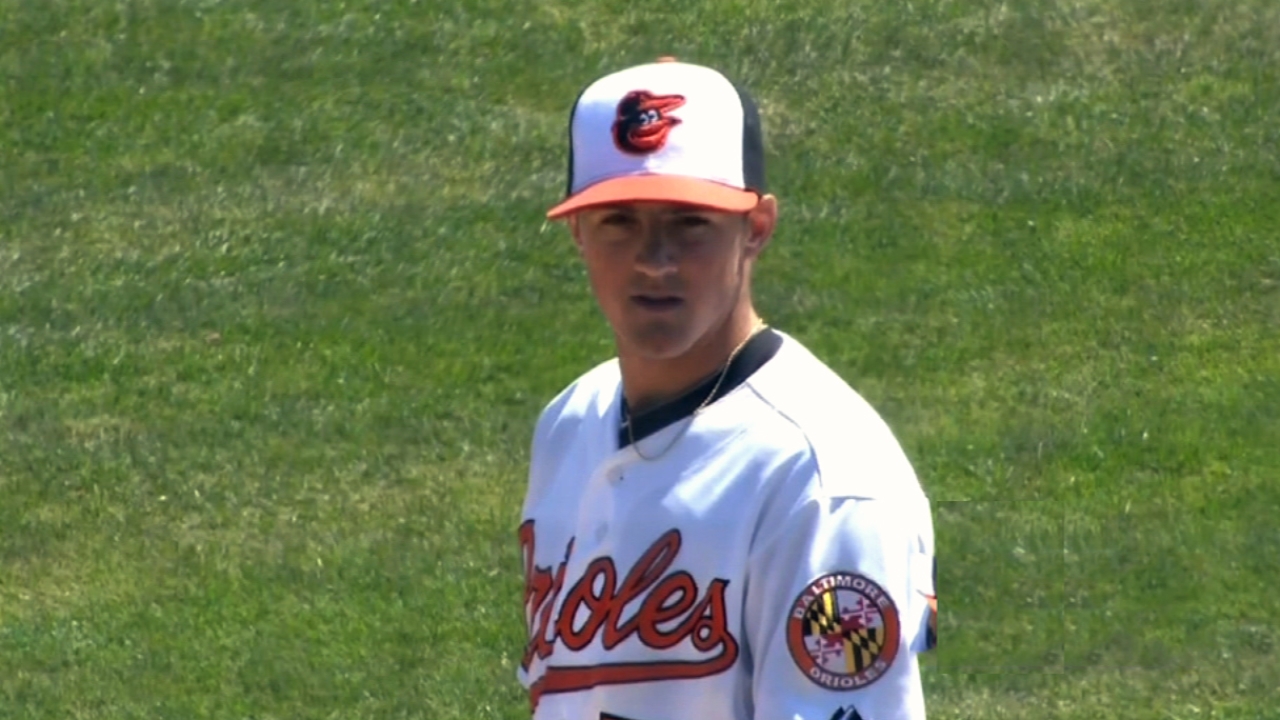 FORT MYERS, Fla. -- It seems pitching coach Rick Adair was kidding when he suggested to manager Buck Showalter that righty Kevin Gausman, who is ranked the club's No. 2 prospect, start the season in the Majors as a reliever.
Showalter told Adair to take the idea to executive vice president of baseball operations Dan Duquette.
"As Rick does: 'What if we saved his innings by putting him in the bullpen [to start] the season [and] then send him out," Showalter recalled after Gausman's two scoreless innings in an 8-7 win over Boston on Tuesday. "I said, 'Rick, Dan is right up there. Go run that by him.'
"He's pitched well and on Thursday we'll step back and take a look if it's time for him to go or not."
Showalter and the front office will meet on Thursday to discuss the roster, including the future of Gausman. Maybe the 22-year-old could stay in camp a little longer. Showalter pointed out that Gausman routinely pitched in front of thousands of fans at Louisiana State.
However, a kid with five Minor League games to his name and none of them above Class A isn't likely to make any jump like the one Adair was toying with. And Adair was indeed toying.
Gausman struck out the first two batters he faced in the sixth inning Tuesday, and they weren't Minor Leaguers. Mike Napoli and Jarrod Saltalamacchia both went down swinging. The next batter, Will Middlebrooks, ripped a fastball for a one-hop ground-rule double to center. That was the only hit Gausman allowed, and he retired the side in order in the seventh.
"He was good again," Showalter said. "You can see why everybody is so high on him. He's thrown well here. [I'm] impressed with the little things -- his times to the plate, the stretch. When he does get centered up, comes right back, continues to pound the zone. Doesn't get careful of the barrel of the bat like a lot of guys do that don't have a lot of experience."
Gausman's 12 1/3 innings have brought four runs allowed and 14 strikeouts and six walks. After issuing three walks to the Rays five days ago, he walked none Tuesday.
Evan Drellich is a reporter for MLB.com. Follow him on Twitter @EvanDrellich. This story was not subject to the approval of Major League Baseball or its clubs.