Chen pleased with outing against Minor Leaguers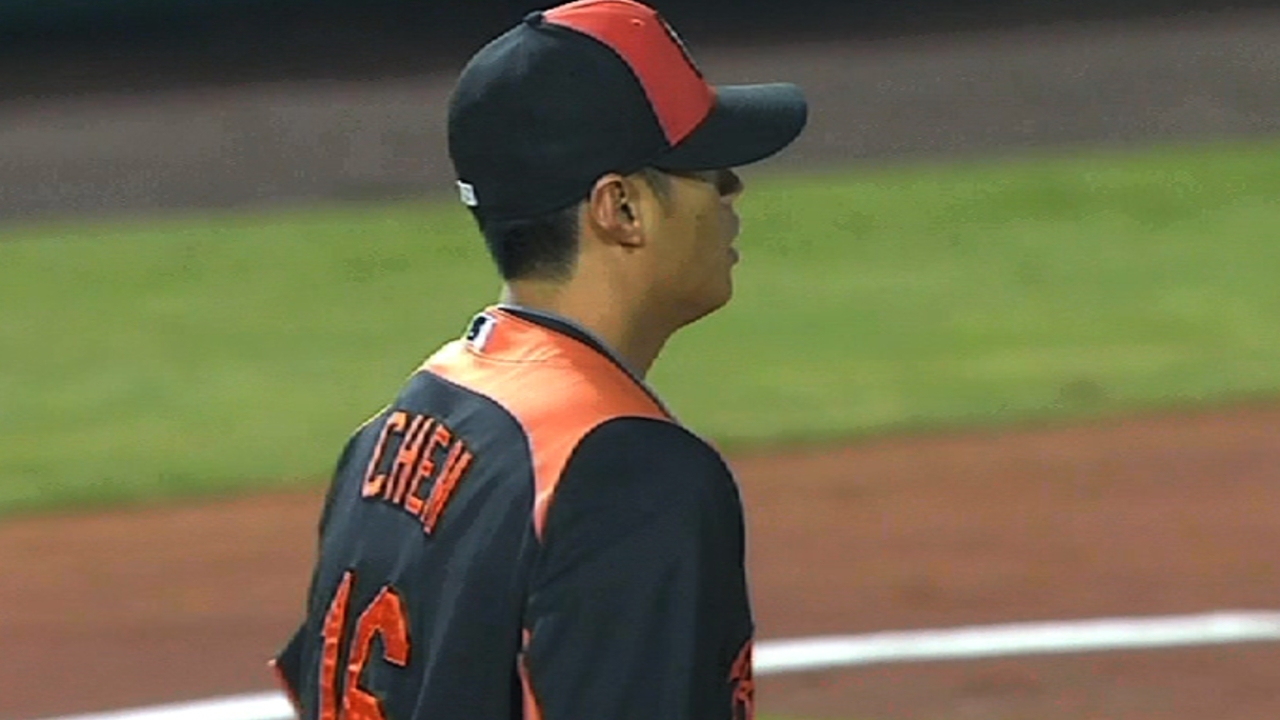 SARASOTA, Fla. -- An open date in the exhibition schedule Monday did not slow down the preparation of Wei-Yin Chen for his sophomore season in Baltimore's rotation. In a light rain at the Buck O'Neil Baseball Complex, the left-hander worked five innings against a cast of Class A Tampa Bay prospects.
Chen allowed two earned runs, struck out two, walked one and hit another. He might have fared better against a lineup of seasoned veterans.
"These Minor Leaguers swing at every pitch I throw, so it messed up my tempo a little bit," the Taiwan native said through interpreter Tim Lin.
Some sloppy play behind him also disrupted the flow of the outing, but Chen accomplished what he set out to do.
"I wouldn't complain about our defense, because even in the Major Leagues, you always have errors behind you," he said. "I still worked on my stuff. That's the only thing I wanted to do today."
Chen hopes to pitch 200 innings or more during the season. As a rookie, he came up just shy of that mark last season en route to a 12-11 record and a 4.02 ERA in a club-high 32 starts.
The need to gain strength over the offseason became apparent for Chen when he faded down the stretch. He was encouraged with his latest appearance, finishing with plenty of energy to work on his fastball and changeup before his removal.
"I feel stronger this year," he said, "and I feel really good about the season."
Bob Bellone is a contributor to MLB.com. This story was not subject to the approval of Major League Baseball or its clubs.