Pearce continues powerful spring campaign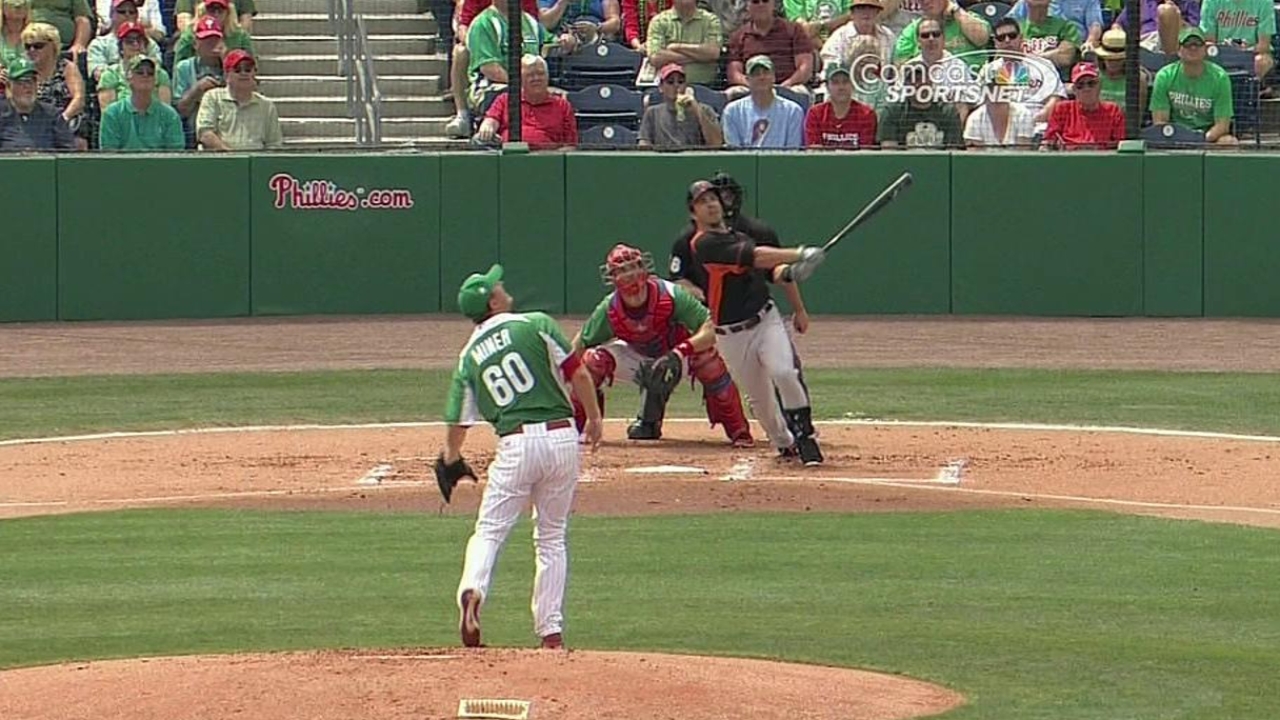 CLEARWATER, Fla. -- Steve Pearce continues to showcase himself, hitting his fourth home run of the spring in the Orioles' split-squad game against the Phillies on Sunday.
Pearce lofted an 0-2 pitch from Zach Miner over the left-field wall in the second inning. The solo blast gave the Orioles a 1-0 lead over the Phillies, who saw starter Roy Halladay exit the game after one inning due to a stomach virus.
Pearce leads the team in home runs and has a team-high 12 RBIs this spring.
"He's done well," said bench coach John Russell, who served as the manager in place of Buck Showalter. "We know he can swing the bat. He's capable of that type of power."
Chris Girandola is a contributor to MLB.com. Gary Cotton is a reporter for MLB.com. This story was not subject to the approval of Major League Baseball or its clubs.