Jones nears return to Orioles from Classic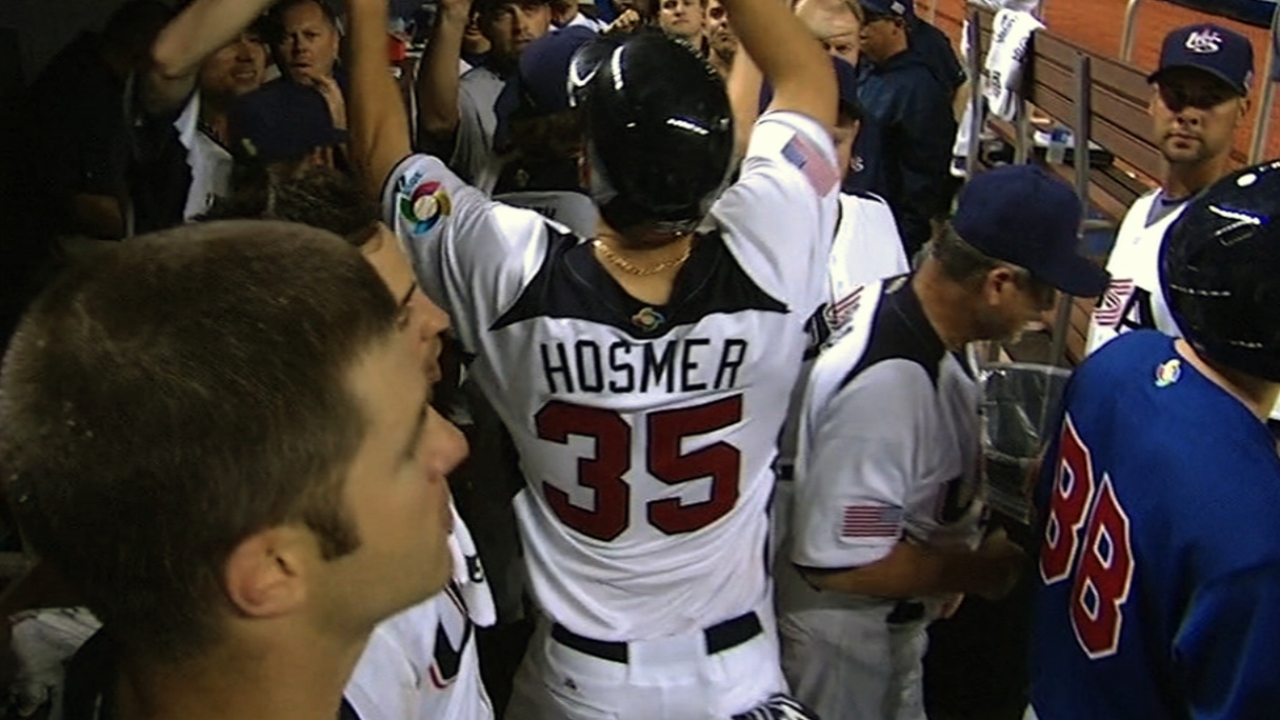 DUNEDIN, Fla. -- Following Team USA's elimination from the World Baseball Classic on Friday night, Orioles center fielder Adam Jones will rejoin the team Sunday morning in Sarasota, but he will not immediately return to game action.
Jones, who hit .182 (4-for-22) in six games for the United States, will most likely return to the lineup for Wednesday's afternoon contest against the Blue Jays at Ed Smith Stadium. Manager Buck Showalter is not in any hurry to plug him back in, considering Jones -- including his time at the Classic -- has more plate appearances this spring any player in Orioles camp.
"I talked to Adam some this morning, back and forth," Showalter said. "He was up early, boy. He is looking forward to getting back to Sarasota, let's put it that way."
With Jones returning, only two players -- reliever Pedro Strop (Dominican Republic) and infield prospect Jonathan Schoop (Netherlands) -- remain away from camp at the World Baseball Classic.
Paul Casella is a reporter for MLB.com. Follow him on Twitter @paul_casella. This story was not subject to the approval of Major League Baseball or its clubs.