Showalter in no hurry to set rotation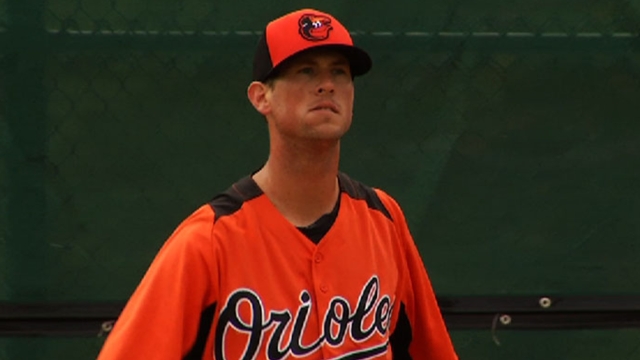 DUNEDIN, Fla. -- With Zach Britton on Friday turning in the latest in a series of strong performances from hopeful starters, the Orioles pitching staff is making it difficult for manager Buck Showalter to set his Opening Day rotation.
As Showalter describes it, however, it's a "good difficult."
"I've told you before, many times here it was just the last man standing that called himself a starter," Showalter said. "That's not the case now. I look at it as a good difficult. I've had the bad difficult. Like I've been saying all along, we're looking from within. We like our options from within."
For Britton, who tossed 3 2/3 scoreless innings and allowed just one hit Friday against the Red Sox, the situation is nothing new. He failed to land a spot in the starting rotation coming out of camp in 2011 but was quickly recalled because of injuries and went on to make 28 starts for the Orioles that season.
" I feel good right now," Britton said. "I knew that -- kind of having had the experience of competing for a spot in 2011 -- I knew that one of the worst things I could possibly do is try to come in in midseason form and try to just blow guys away."
With two weeks left in Spring Training, each of the rotation hopefuls has a couple of appearances left. For now, Showalter is in no hurry to set his rotation -- it is far from a concern, in his eyes.
"I think guys know where the finishline is and the opportunities they're getting," Showalter said. "It happens a lot, this time of spring, the arms start coming on a little bit. I'm not going to over-evaluate it right now, because that's for another time for me personally, but I like where we are with our options."
Paul Casella is a reporter for MLB.com. Follow him on Twitter @paul_casella. This story was not subject to the approval of Major League Baseball or its clubs.