Showalter agrees with call, not with rule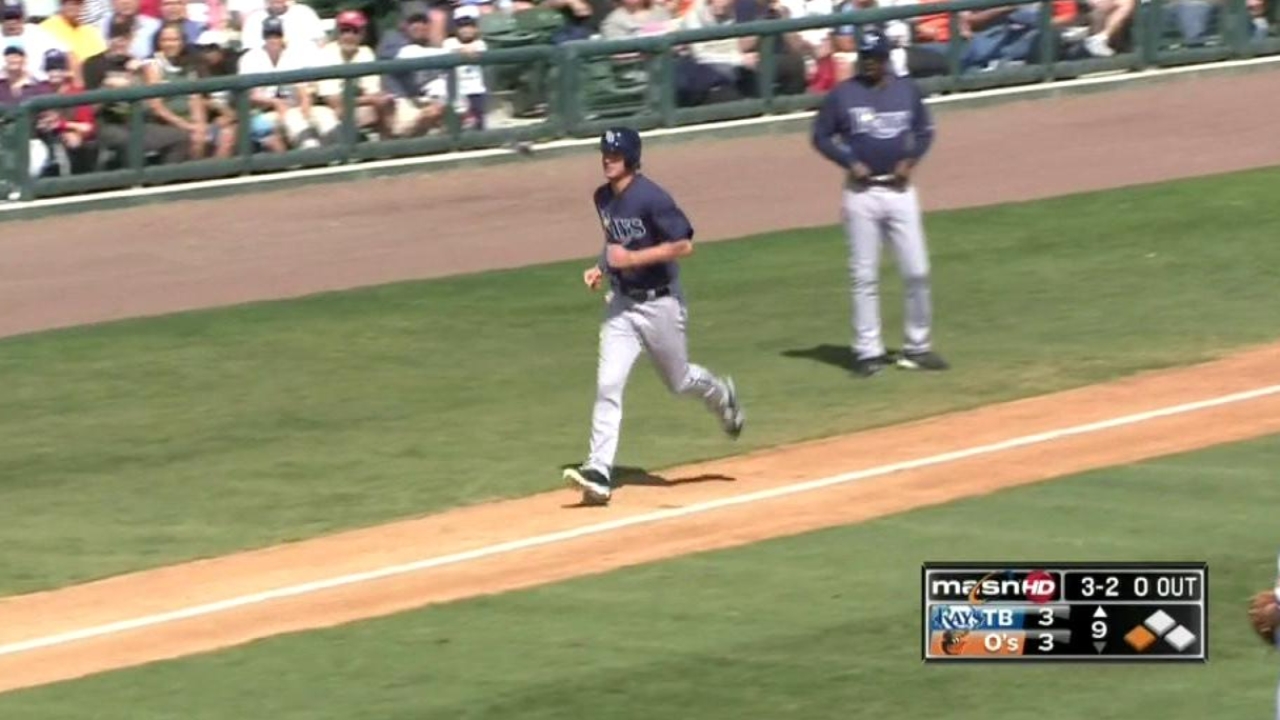 SARASOTA, Fla. -- Following Thursday's 4-3 loss to the Rays, Orioles manager Buck Showalter wasn't too pleased with the unusual catcher's interference call that ultimately awarded Tampa Bay the game-winning run.
Showalter's qualm wasn't with third-base umpire Chad Fairchild -- whom he acknowledged made the proper call -- but instead with the rule itself. That rule, 7.04 (e) in the official rulebook, states:
"Each runner, other than the batter, may without liability to be put out, advance one base when a fielder deliberately touches a pitched ball with his cap, mask or any part of his uniform detached from its proper place on his person. The ball is in play, and the award is made from the position of the runner at the time the ball was touched."
It's that rule that allowed Rays top prospect Wil Myers to trot home from third base after Orioles catcher Luis Exposito used his catcher's mask to casually rake in a pitch from top prospect Dylan Bundy that had bounced off his chest protector and stopped just a couple feet in front of him.
"That's a rule, if you stop and think about it, what purpose does it serve?" Showalter said. "The ball is two feet in front of home plate and you're going to decide a ballgame with that? I mean, the call was right, but why is that rule there? What's it keeping from happening?"
Plenty of fans in attendance seemed to be wondering the same thing, as it wasn't immediately clear why Myers had been awarded home plate. Even Bundy admitted he was initially a bit lost on the mound.
"I didn't really know at all what [the call] was, I'd never even heard of that," Bundy said. "I mean, it's not like he meant to throw the mask at the ball, but I guess that doesn't really matter. That's just baseball."
Paul Casella is a reporter for MLB.com. Follow him on Twitter @paul_casella. This story was not subject to the approval of Major League Baseball or its clubs.