O's trot out top two prospects in win over Sox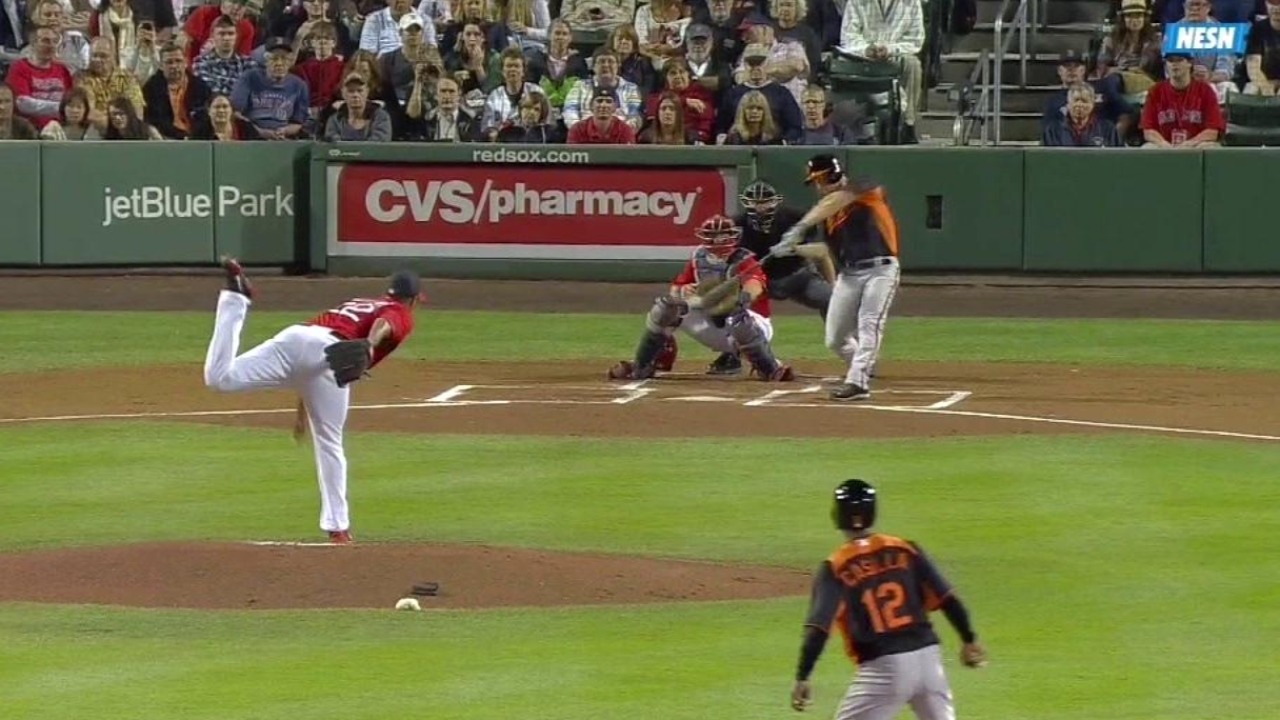 FORT MYERS, Fla. -- Top Orioles prospect Dylan Bundy gave up a hit and an unearned run in two innings, and No. 2 prospect Kevin Gausman turned in a scoreless three innings in a 5-2 victory over the Red Sox on Saturday night at JetBlue Park.
Mitch Maier knocked in the run against Bundy with a double in the second.
Left-hander Felix Doubront made his second start of the spring for the Red Sox, striking out five over three innings. Doubront allowed four hits and two runs while walking one.
In an encouraging development for the Red Sox, closer Joel Hanrahan turned in a dominant inning, striking out two. The righty had struggled in previous Grapefruit League outings.
Setup man Andrew Bailey worked around a couple of hits and pitched a scoreless inning for Boston.
Lew Ford went 3-for-3 for the Orioles and drove in a run.
Jarrod Saltalamacchia had a good night for Boston, going 2-for-3. Third baseman Will Middlebrooks had a hit and a run while drawing a walk.
Up next: The Orioles will host the Pirates at 1:05 p.m. ET on Sunday for the second of three matchups between the clubs in a four-game span. Right-hander Chris Tillman will get the start for Baltimore opposite Gerrit Cole, the first-overall selection in the 2011 First-Year Player Draft. Miguel Gonzalez, Jim Johnson, Darren O'Day and Mark Hendrickson are also slated to throw for Baltimore.
Ian Browne is a reporter for MLB.com. This story was not subject to the approval of Major League Baseball or its clubs.