Gonzalez declines invite to pitch for Team Mexico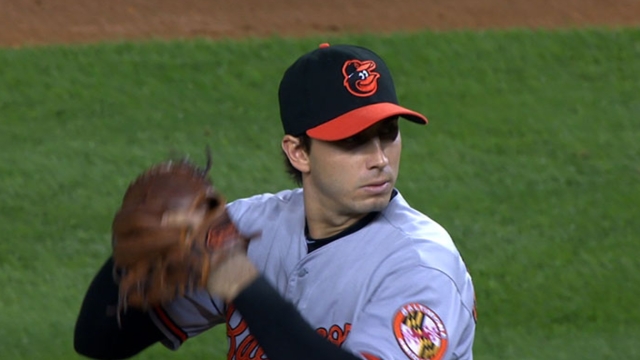 BALTIMORE -- Orioles pitcher Miguel Gonzalez said Thursday he declined an invitation to pitch for Team Mexico in the World Baseball Classic.
"Obviously this is more important than me going down there," said Gonzalez, who is coming off an impressive rookie campaign that started with him signing as a Minor League free agent in March. "This is my first big league Spring Training. I'll be focused on doing my stuff here first.
"It was a tough decision, but you always have to think about what's going to happen in the long run. So I think it's more important for me to be with the team."
Gonzalez said the Orioles didn't try to influence his decision one way or the other, although his family certainly did.
"My wife told me, 'Hey, I think it's more important for you to stay here,'" said Gonzalez, whose wife is four months pregnant with the couple's first child. "So I decided to stay."
Gonzalez didn't pitch in the winter leagues this year and has been among a group of Orioles working out with special assistant Brady Anderson in California. Gonzalez hopes it can help him stay strong and healthy in following up a 2012 season in which he went 9-4 with a 3.28 ERA in 18 games (15 starts).
"I think that's been helping out," said Gonzalez, who looked noticeably more muscular at the organization's minicamp Thursday afternoon. "I've never really done a workout in the offseason, and I think I will have positive things that will be coming for me this year."