Roberts doing 'good,' but still dealing with health issues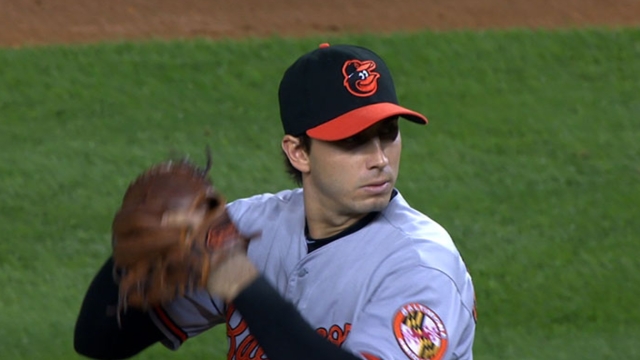 BALTIMORE -- Second baseman Brian Roberts has been working out at the Orioles' Spring Training facility in Sarasota, Fla., and while the organization remains cautiously optimistic that he will be able to stay healthy, it hasn't exactly been smooth sailing for the veteran this offseason.
"I wouldn't be completely honest if I said that [he hasn't had any health issues]," manager Buck Showalter said Thursday of Roberts, who has dealt with a concussion and hip surgery the past few seasons.
"He feels really good right now and he's working out. He will be here in a day or two. You all can ask him that same question."
Roberts is expected to be at Saturday's Fanfest event, which he missed last year because he was still dealing with post-concussion symptoms. The 35-year-old is entering the final year of a four-year, $40 million deal and hasn't played more than 60 games since 2009.
If healthy, Roberts is projected to be the team's Opening Day second baseman, although the Orioles have contingency plans in place if he ends up on the disabled list again. The team's 40-man roster also includes three players -- Ryan Flaherty, Alexi Casilla and Yamaico Navarro -- who can man second base.