Inbox: Would O's consider trading Machado?
Beat reporter Brittany Ghiroli fields fans' questions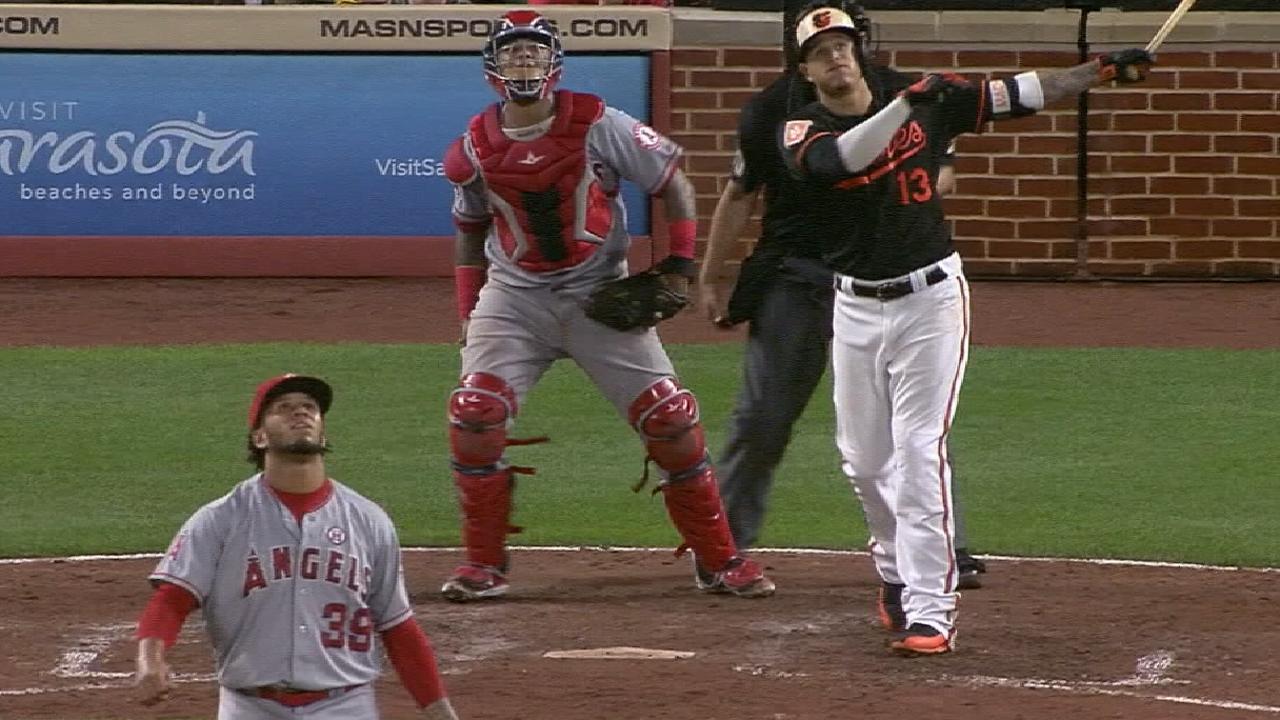 BALTIMORE -- With free agency officially underway and awards season in full swing, let's dive into your latest Inbox questions.
Do you think the O's should just trade Manny Machado now, while they can still get back a good haul?
-- Pete C., Ithaca, N.Y.
I think it's an interesting but unlikely avenue for the club. One, the Orioles have to be in win-now mode after they held firm at the non-waiver Trade Deadline, and now they have not just Machado, but several other players approaching free agency. So while trading Machado this offseason may get them a piece or two, they're a better team with Machado at third base, and moving him would leave a huge hole in the infield and in their lineup. That doesn't make a whole lot of sense for a team that already needs to spend money on pitching and is trying to contend in 2018.
• Submit a question to the Orioles Inbox
Second, Machado is just one year away from hitting the open market. So while he would net the Orioles something, his value was considerably higher at the non-waiver Trade Deadline for teams who could have had him for a postseason push and the following season. Again, there are no indications the O's are going to even explore trading Machado. And there has been nothing to indicate the sides have broached the topic of a potential extension this offseason.
Since we have just two starters [Dylan Bundy and Kevin Gausman], this has to be the year we pony up the money and sign several legitimate arms, right?
-- Dan T., Glen Burnie, Md.
That's the easy answer. But I think you have to define legitimate and how much money you are willing to spend. Are the Orioles going to get three top-of-the-rotation arms? No. Do they have to get three starters from outside the organization? Yes. I don't see how the O's can get away with any less than that.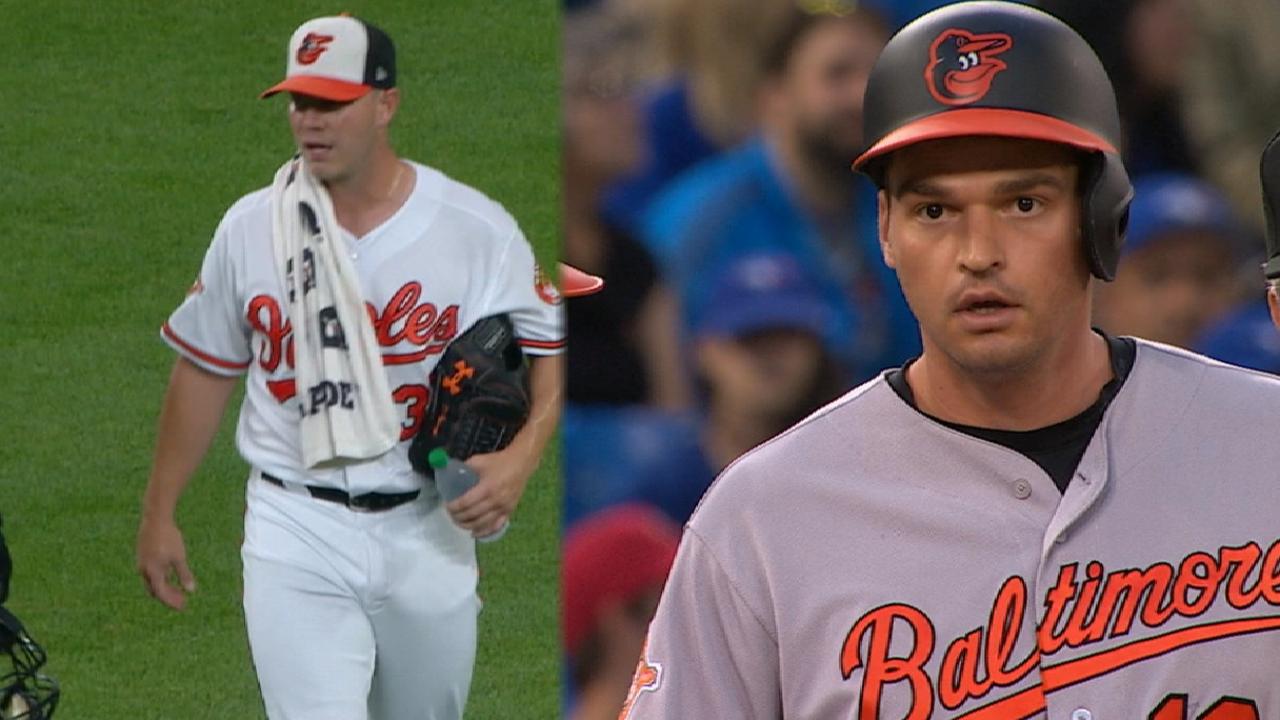 The big issue last year was relying on the current group, and even if they do feel better about some of their Minor League arms, the O's are in a spot where they have three rotation spots to fill. You can make the case that they need to get more than three pitchers this offseason to give them depth and help them sustain injuries or underperformance.
So, yes, the Orioles have to spend some money on pitching. But given how many arms they need, they're going to try to do it economically. It seems like guys like Alex Cobb -- who I think would fit well -- will be out of their price range. But that can change.
Any of the O's youngsters impress in the Arizona Fall League?
-- Mitch A., Baltimore
Two names have continued to circulate: pitcher Tanner Scott and infielder Ryan Mountcastle. Both played in the recent AFL Fall Stars Game and made MLBPipeline's Jonathan Mayo's Top 10 performers list.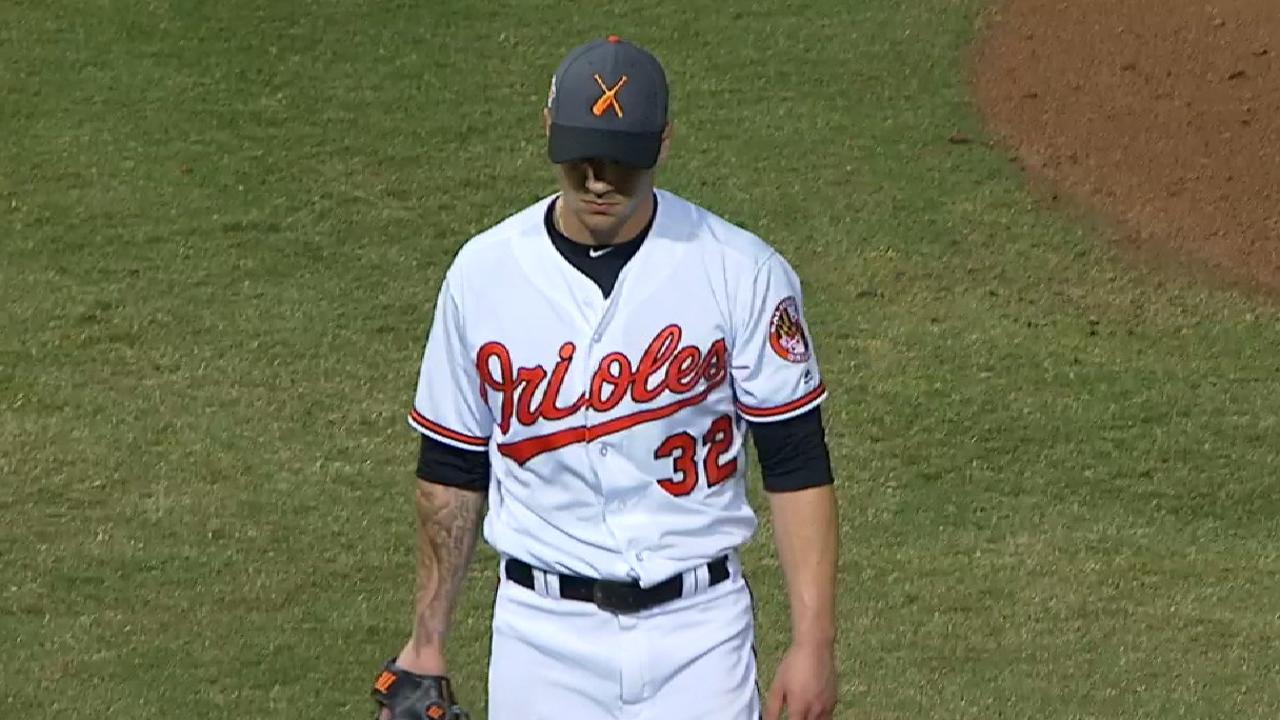 While much has been made of Scott's triple-digit velocity, all four of his strikeouts in the Fall Stars Game came on his slider. That's an encouraging development for the Orioles, as Scott could move through the system quickly in 2018. Mountcastle has continued to impress with his bat, showing the kind of poise and patience you want in a young hitter. Yes, it's a small sample size of games. But the AFL is often considered the proving ground for the big leagues, and holding your own there can put a prospect high on an organization's radar.
Without Welington Castillo, how do you see the Orioles making up for his bat and who gets the bulk of the catching duties?
-- Frank P., Towson, Md.
Orioles executive vice president of baseball operations Dan Duquette said Monday, when Castillo officially declined his player option for free agency, that he felt good with Caleb Joseph and top prospect Chance Sisco, along with prospect Austin Wynns as another option. Defensively, that should work out fine. Replacing Castillo's .282 average and career high 20 homers, along with his propensity to dial up the big hit, will be tougher.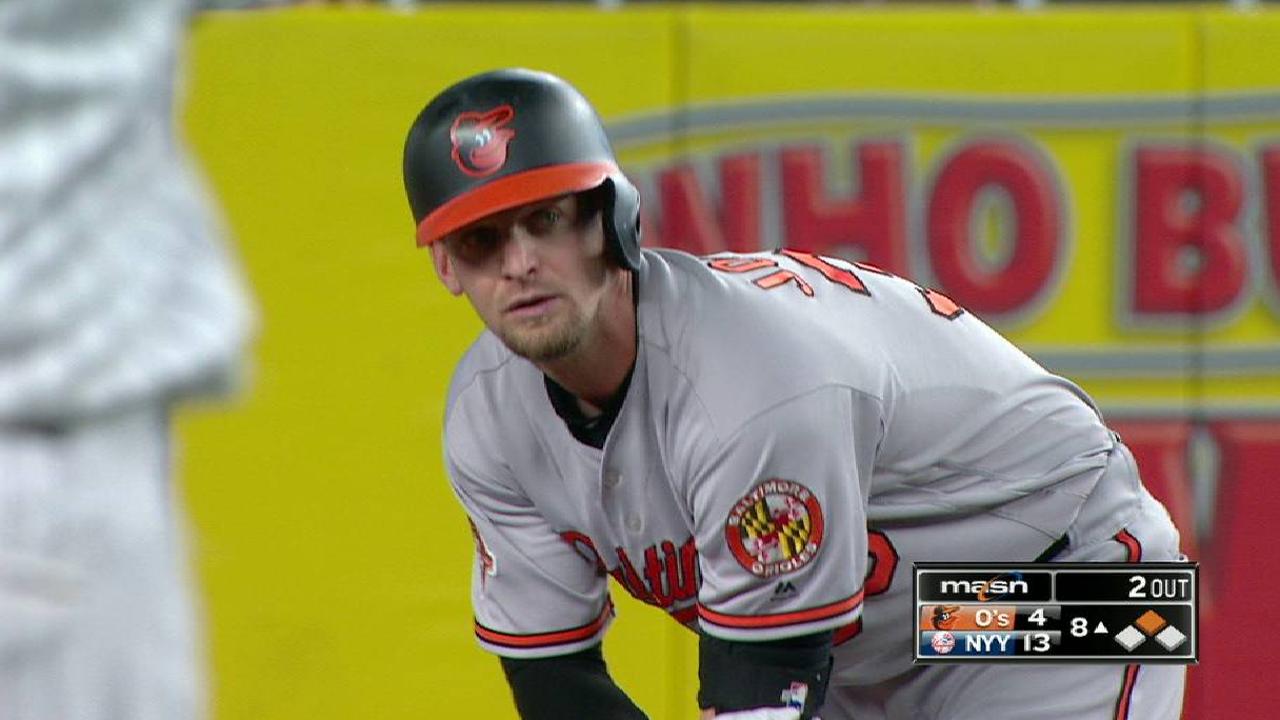 Joseph rebounded from a down 2016 campaign, hitting .256 with eight homers in 89 games. Sisco, a September calllup, had two homers and hit .333 in 10 games. Can he continue to hold his own against big league pitching? The Orioles are about to find out. They signed Castillo last offseason to give Sisco a chance to develop. Sisco has long been considered the organization's catcher of the future. And he'll get his chance in '18. I'd expect Sisco to get the lion's share of playing time as the O's do the delicate balance this spring of evaluating him while knowing that Spring Training isn't often an indicator of regular-season success.
Brittany Ghiroli has covered the Orioles for MLB.com since 2010. Follow her on Facebook and Twitter @britt_ghiroli, and listen to her podcast. This story was not subject to the approval of Major League Baseball or its clubs.