From Aberdeen to instructs, O's getting good look at arms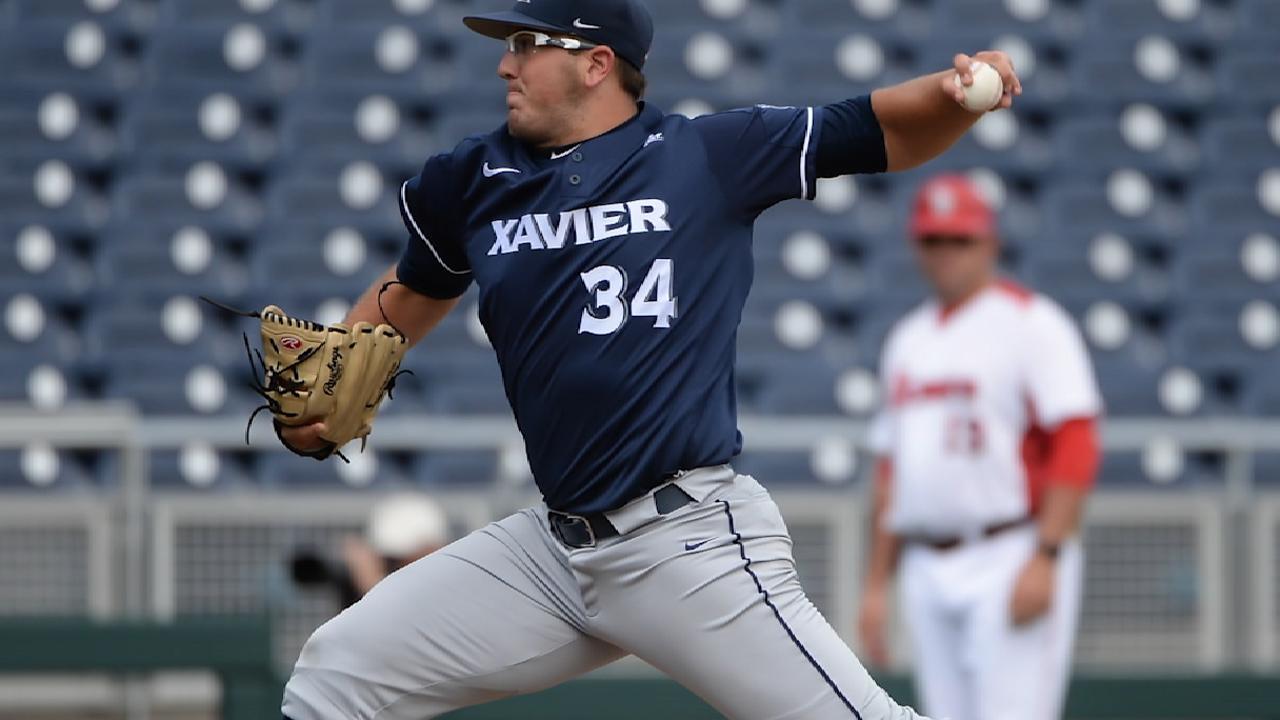 Pitching for the Aberdeen IronBirds in the Class A Short Season New York-Penn League has become an important stepping-stone for Orioles prospects early in their careers.
Bridging the gap between the Draft and Instructional League for many players, it offers Baltimore's player development staff a chance to familiarize itself with some of the new up-and-coming arms in the organization.
"We have an individual plan for every pitcher and player here, so it's very specific and individualized," said Orioles Director of Player Development Brian Graham. "Instructional League is one of my favorite times, because you get to interact with the kids and talk to them at length in really specific terms."
This year's IronBirds staff arguably was the best in recent memory, led by a pair of 2017 Draftees in No. 13th prospect Zac Lowther (Competitive Balance B Round) and No. 11 Michael Baumann (third round), and also featuring 2016 fourth-rounder and No. 15 prospect Brenan Hanifee.
All three pitchers excelled in their respective professional debuts, with each guy posting impressive numbers while also opening eyes with their developmental progress. Now, the Orioles are getting a first-hand look at the talented trio during instructional league in Sarasota, Fla.
"They all pitched well, on top of their numbers, and they all did things that were good. It's difficult to come out your first year in pro ball and perform at a high level. The whole development process takes more time for some and less for others," Graham noted.
Lowther was particularly dominant in his 12 outings (11 starts) for Aberdeen, with the 21-year-old lefty posting a 1.66 ERA with a 0.85 WHIP and a .182 batting average against. What's more, he struck out 75 against 11 walks in 54 1/3 innings, continuing the trend of missing bats that had put him on the Orioles' Draft radar during his time at Xavier.
"Zac had such a good year, but it was also a long year for him, so we're conscious of his innings," said Graham about Lowther. "At the same time, he's a guy we want to see improve his fastball command and develop a more consistent breaking ball."
Baumann also drew raves for his performance in the NYPL, where his 1.31 ERA ranked second in the circuit among pitchers with at least 40 innings pitched. The 6-foot-4, 225-pound right-hander posted 43 strikeouts against 19 walks in 42 1/3 innings, all while holding opposing hitters to a .175 average and just two home runs.
"He showed the ability to thrown downhill with velocity," Graham said about the 22-year-old Jacksonville product, "and we liked his ability to feel his breaking ball."
Hanifee, meanwhile, made a strong impression in his professional debut at age 19 after a back injury kept him from taking the mound in 2016.
"Obviously a young kid, he did very well at that level. It was a long season for him but he handled it well," Graham noted.
Making 12 starts on the season, Hanifee, a projectable, 6-foot-5, 180-pound righty, went 7-3 with a 2.75 ERA while pacing the IronBirds' staff with 68 2/3 innings pitched. He compiled 44 strikeouts against 12 walks in 68 2/3 innings, recording more than twice as many ground-ball outs as he did air outs.
"His stuff is plus," Graham said. "He's very mature for a teenager -- the kind of kid who will go to a full-season club next year and compete there at a young age."
Based on the success and progress of Lowther, Baumann and Hanifee this summer, the Orioles are optimistic that all three pitchers can make the jump to full-season ball in 2018.
Mike Rosenbaum is a reporter for MLB.com. Follow him on Twitter at @GoldenSombrero. This story was not subject to the approval of Major League Baseball or its clubs.