O's get unlucky break with Tropicana catwalk
Infield single opens door to two runs in the 4th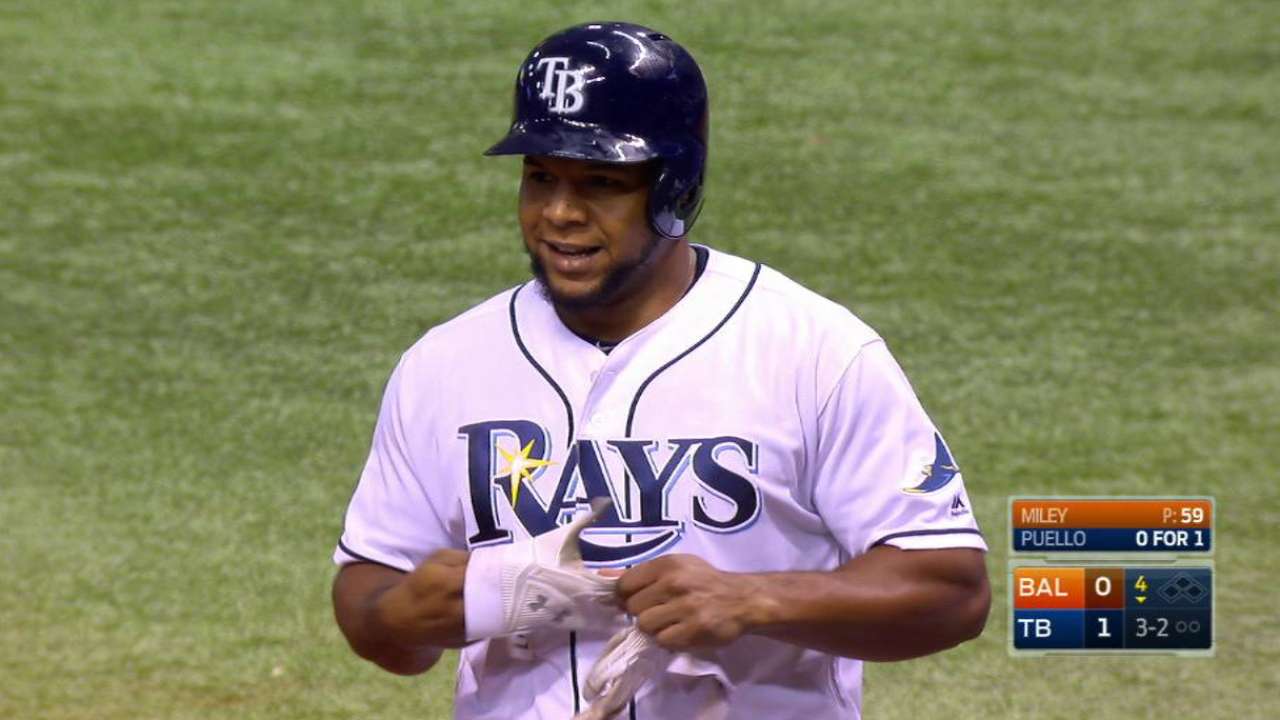 ST. PETERSBURG -- Baseball luck has certainly not gone the Orioles' way for the past few weeks as Baltimore -- once a Wild Card hopeful -- has struggled mightily in September. And while there were plenty of other runs scored and opportunities lost in Friday's 7-0 loss to Tampa Bay, a fourth-inning ruling showed manager Buck Showalter's frustration and was indicative of the team's tough luck the final month.
In the bottom of the fourth inning, Cesar Puello gave the Rays a leadoff runner on a high popup over by third base that ricocheted off of the Tropicana Field catwalk. The ball, which came off of O's starter Wade Miley, hit the stairway between two rings and was ruled to be an infield single.
"None of the four umpires could tell if it hit [the staircase in fair territory]," Showalter said. "The problem is, our replay has no angle that goes up to correct them. That ring's in foul ground, which should have been a foul ball, but when they tell me that all four of them couldn't tell if it hit it or not and where we were, it was obvious that it hit it. So, we were trying to go to replay to correct it and help them out and replay has no angle that shows that it hit it. It leaves me no course of action to go to replay to correct it, so another flaw in the ballpark.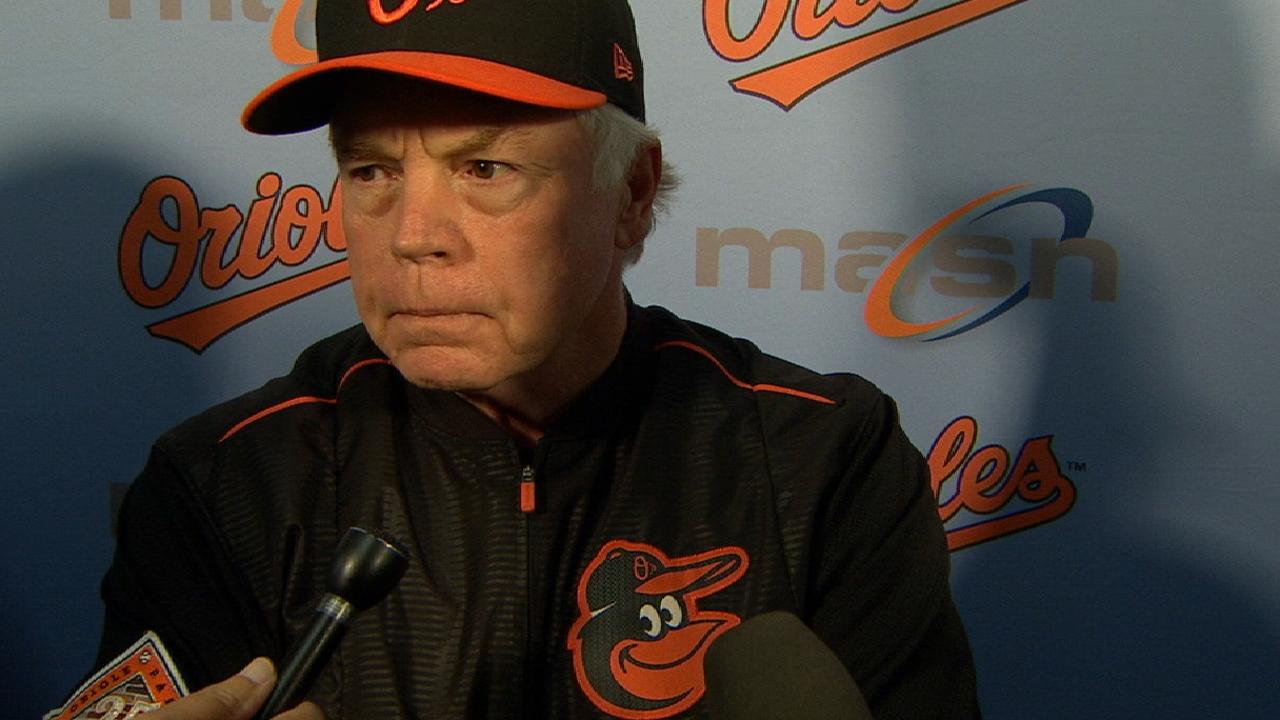 "It's been that way for a long time. And a flaw in the replay angle. They just don't have a camera up there. There's a lot of places here you'd have to put a camera to correct it, with the many things that happen."
While Orioles catcher Welington Castillo and third baseman Manny Machado tried to play the ball, which became nearly impossible against the white backdrop, Puello ran to first. Showalter immediately came out to discuss the play, conferring for several minutes with the umpiring crew before he went back to the O's dugout. Puello came around to score that inning.
Brittany Ghiroli has covered the Orioles for MLB.com since 2010. Follow her on Facebook and Twitter @britt_ghiroli, and listen to her podcast. This story was not subject to the approval of Major League Baseball or its clubs.