D-backs' Bradley, O's Bundy share unique bond
Friendship of pitchers from Oklahoma has evolved alongside MLB careers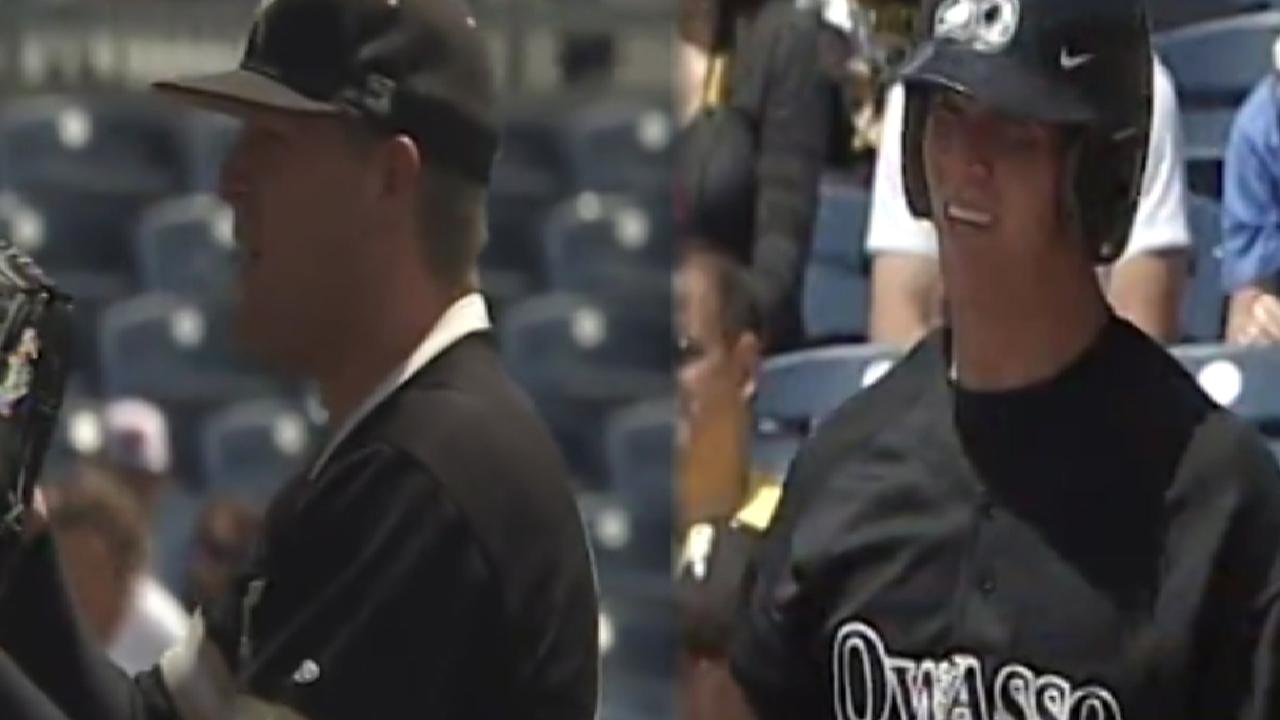 Archie Bradley wasn't sure if this moment would ever come.
You see, all his life Bradley has been a winner. He was the starting quarterback, the baseball star at Broken Arrow (Okla.) High School, an All-America selection after his junior season and a University of Oklahoma commit to play football and baseball.
When Bradley was drafted No. 7 overall in 2011 by Arizona, the D-backs were on their way to a first-place finish and a 94-68 season. Still, it took until minutes before the August deadline for Bradley -- who went 36-2 and led Broken Arrow to its first 6A State Championship since 1991 -- to leave his Oklahoma dreams behind and sign on as a pro.
In the four seasons that followed, Arizona went 293-355, including a 69-93 mark last year. And Bradley started to wonder if the winning would ever come.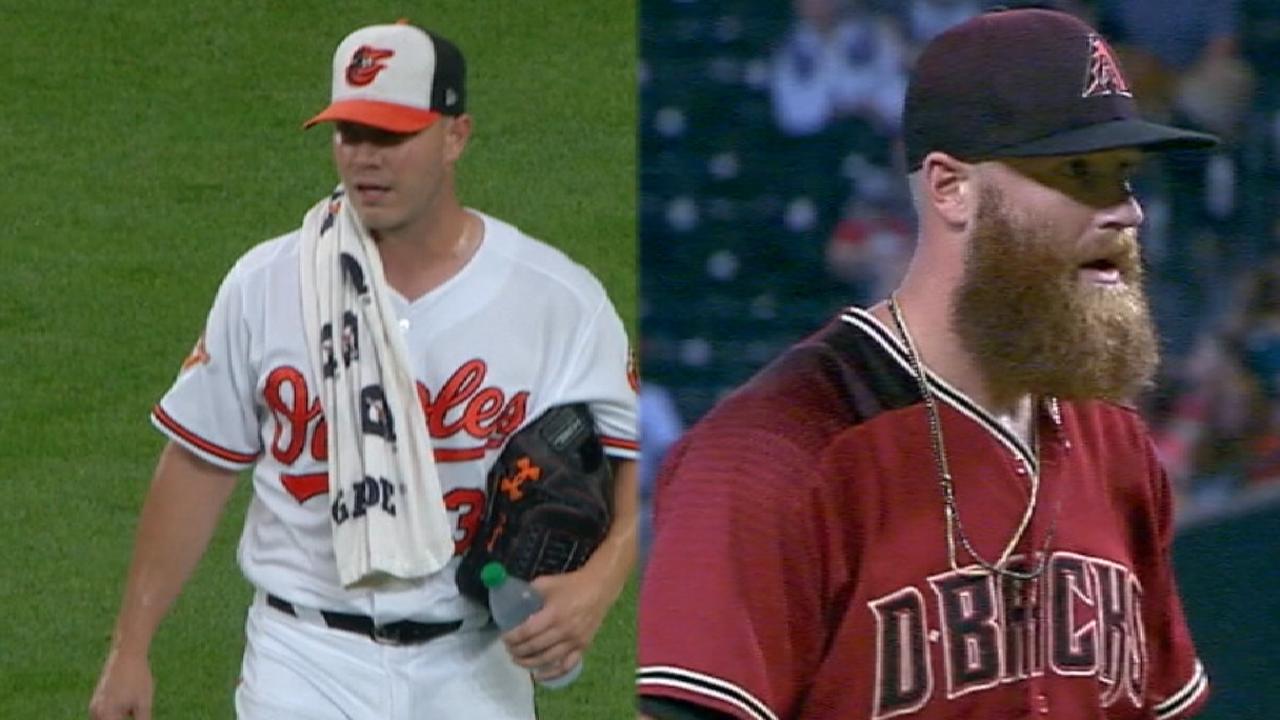 "He's goofy, but he's also real competitive," said childhood friend and current Orioles pitcher Dylan Bundy, who went to an opposing high school in Oklahoma and was always trying to outdo Bradley's stats. "We both want to win, whether it's ERA, strikeouts, batting average [or] home runs. We always had a friendly competition."
Bundy, drafted No. 4 overall that same year, made it the Majors in 2012, though he wasn't on Baltimore's playoff roster that fall. And Bradley -- who didn't debut until 2015 -- watched, followed and took it all in.
Last year, Arizona came to Camden Yards in September, and Bundy shut down the D-backs, allowing one run over five innings to earn the win.
"They were a playoff team and we were clearly not. I went over to [Bundy's] apartment one of the nights we were there and we stayed up talking until 5 in the morning," Bradley said. "It was like we hadn't missed a beat. And then that Sunday I had a front-row step to watch him pitch against us. Obviously, I wanted my team to win, but I got to watch my childhood friend in another uniform in the big leagues from the top step of a dugout. It was one of those things where you can't make this stuff up."
This fall, it will be Bundy's turn to watch and soak it in, as Bradley and the D-backs -- who will host the National League Wild Card Game on Oct. 4 -- take center stage.
The ultra-competitive Bradley will make his postseason debut, with Arizona fans cheering from the small corner of Oklahoma where the two once dueled and still hang out in the offseason.
"My dad, my brother, everyone [in my family] still keeps tabs on him and checks in on him," Bundy said of Bradley, whom he met when they were 8 years old. "He's still a friend of the whole family."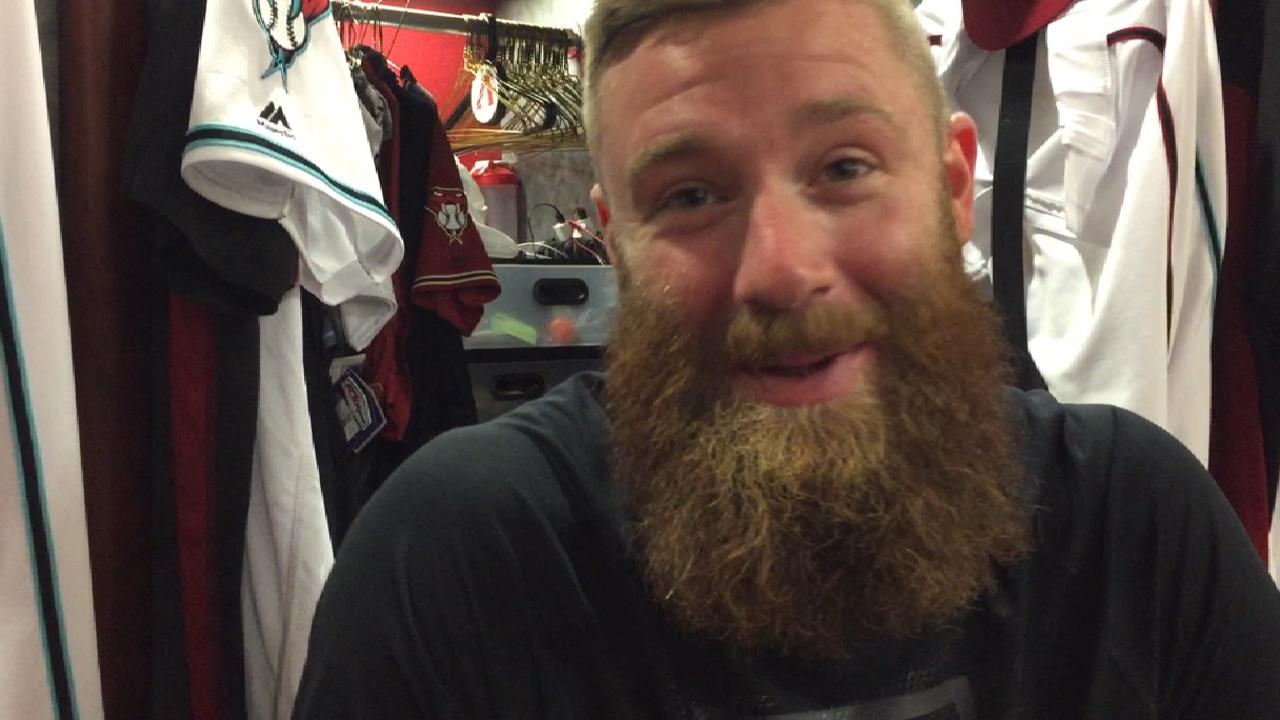 Geographically the friendship makes sense, as the pair were teammates on travel teams and even lived with the same host family for two summers in Dallas. Personality-wise, they're a bit of an odd couple. Bradley, the loud, gregarious lights-out setup man and Bundy, who rarely shows emotion during his starts.
"[He's] goofy. The class clown. That's how he is," Bundy said of Bradley. "He's very enthusiastic as a person, that's one thing I like about him. He's always upbeat and energetic.
"He's never had to work at interviews."
In October, the stage is much grander. The stakes much higher. Perhaps Bradley will channel some of the fire from the infamous 2011 state championship game, in which he faced Bundy's Owasso Rams. Bradley threw seven scoreless innings in that game, striking out 14 including the Rams' third baseman: Bundy. "Three straight punchies," Bradley said of Bundy, who had pitched in the semifinals, "He'll never live that down."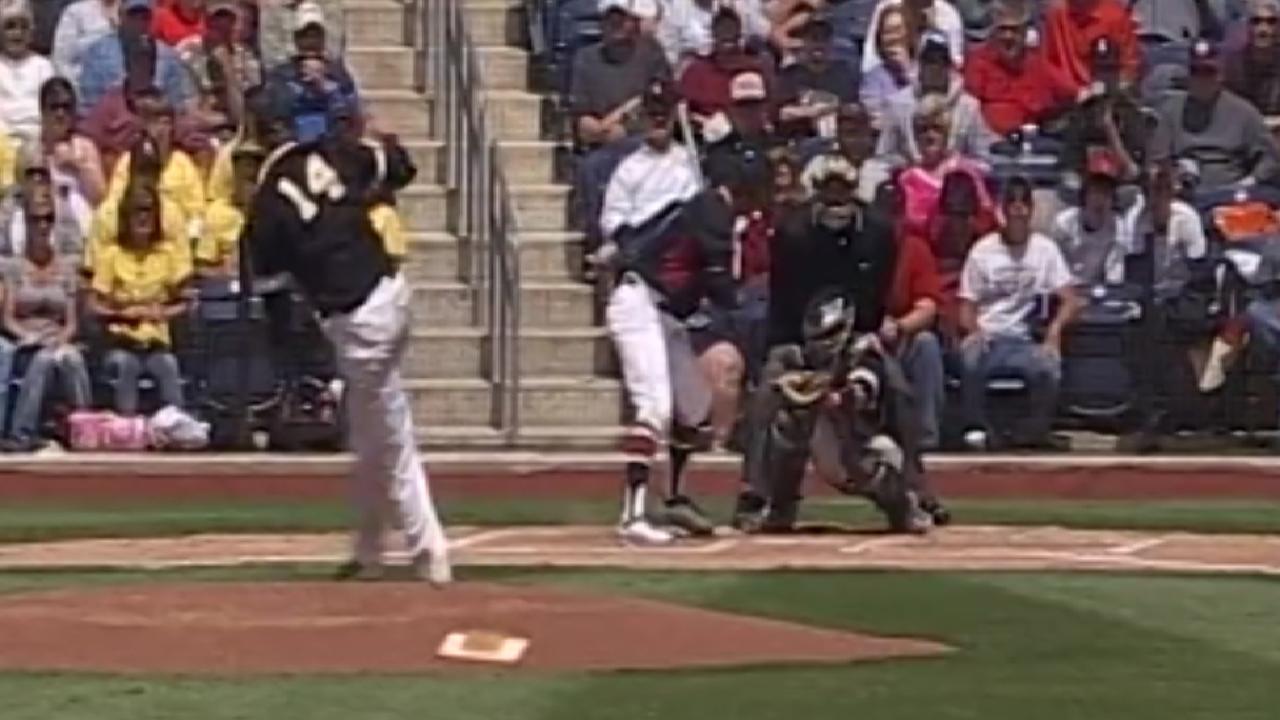 Or maybe he doesn't need to channel anything at all.
Anyone who has watched Bradley this season knows how good he's been. Through 61 games, he's allowed just 11 earned runs on 49 hits and 18 walks, with 76 strikeouts in 70 innings. Bradley, 3-2 with a 1.41 ERA, has become a dominant setup man in front of Fernando Rodney, picking up his first career save earlier this month. In that outing, he struck out the side on 12 pitches and spent pregame dancing around and firing up his teammates.
"On a day where I felt like we were maybe a little bit down after last night's tough game, I think Archie had a couple cups of coffee and got everything cranked up and ready to go," Arizona manager Torey Lovullo said following the win. "He's not afraid to do that. He's not afraid to challenge his teammates and make sure they're ready, and that came out today."
This ascent hasn't been easy. At times, it seemed maybe the high expectations -- of guys like Bradley and Bundy -- could ultimately crush them.
Bradley pitched well in 2014 Spring Training, only to be sent to the Minors. A string of arm issues worsened matters. In 2015, he had a great spring and made the rotation, only to be struck in the face by a line drive at the end of April. For three minutes, he was unconscious. Bradley struggled in his return, going 2-3 with a 5.80 ERA in eight starts. Last year, he went 8-9 with a 5.02 ERA in 26 starts.
"Now, his role has completely changed. He's a setup man and I think he's found a home," Bundy said. "Coming in throwing 98, 99 mph with a nasty 84-mph hammer. He's tough."
And resilient. Just like this year's D-backs.
"When I first got to the big leagues, I didn't really do what I wanted to do or what I was supposed to do," Bradley said. "I think a lot of people in the scouting world kind of wrote [myself and Bundy] off a little bit. But we both know what we're capable of. We both know that we can pitch, and it just took us getting healthy, remixing or reorganizing how we train, how we get ready and finding our own plan."
Brittany Ghiroli has worked for MLB.com since 2010. Steve Gilbert contributed to this story. This story was not subject to the approval of Major League Baseball or its clubs.