Bundy eyes fourth straight quality start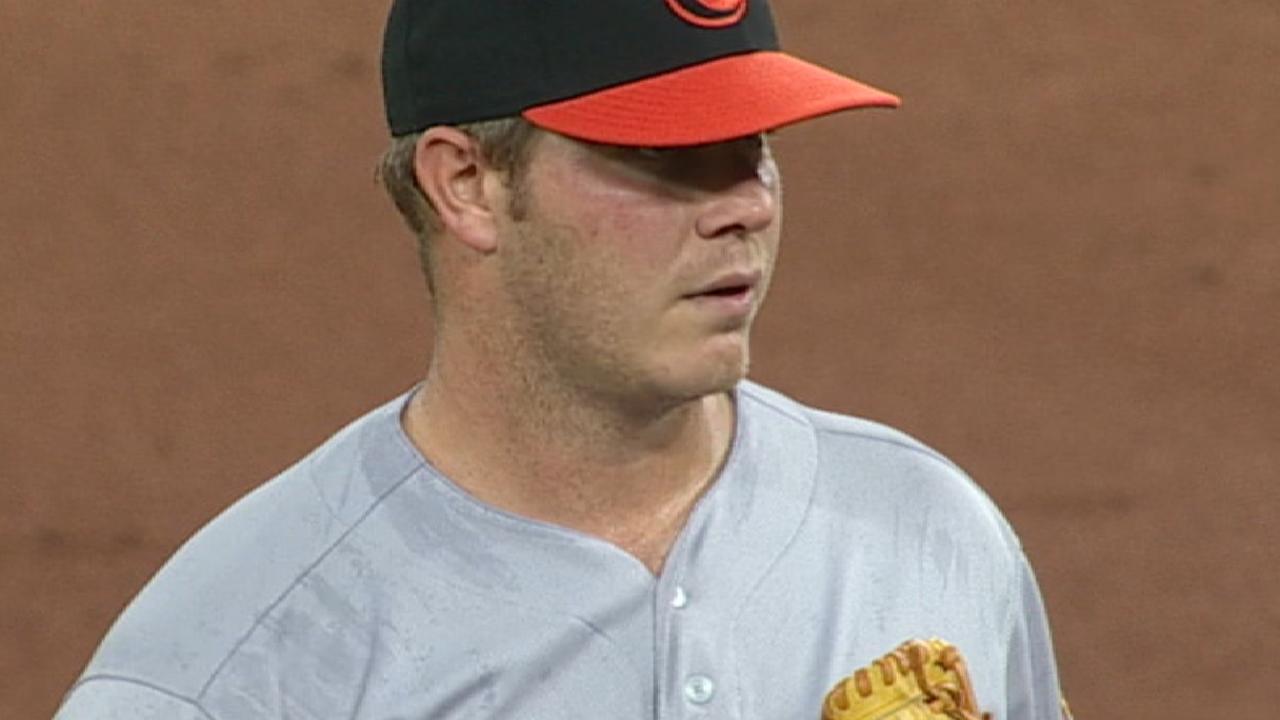 When the Red Sox kick off a three-game series at Camden Yards against the Orioles on Friday night, manager John Farrell should have his full allotment of position players in the starting lineup for the first time since Opening Day.
Center fielder Jackie Bradley Jr. will be activated from the disabled list after being out since April 9 with a right knee sprain.
The series between American League East rivals should be a good early-season test for both squads, who are battling for the top spot in the division. The opener pits two talented starters against each other, as righty Dylan Bundy (2-1, 1.86 ERA) takes the ball for Baltimore and lefty Drew Pomeranz (1-0, 5.23 ERA) draws the assignment for Boston.
With Bradley's return, the Red Sox are finally over a stretch that included a combination of injuries, bereavement and several players sidelined with the flu. David Price and Tyler Thornburg remain out on the pitching side, but Boston is back to full strength offensively.
"I think you're always of the thought that you'd like to play better or show more consistent signs in different areas of your team," said Red Sox manager John Farrell. "But getting back to full strength is a positive, and we're not back there yet given David Price's situation, Tyler Thornburg's situation, so I like the way we've gone out and shown a lot of resilience in a number of these games with coming back. Still, we've got areas we need to shore up and continue to improve upon."
Things to know about this game
• One thing the Orioles are very aware of entering this series: Red Sox right fielder Mookie Betts was ridiculous at Camden Yards this past season, slashing .514/.609/1.162 with eight homers and 15 RBIs in 10 games. The eight homers in a season are the record by a visiting player at Camden Yards, which opened in 1992.
• Bundy could be poised for a breakout season, as he's 3-for-3 in quality starts thus far. Bundy has 17 strikeouts and just three walks. In four career starts against the Red Sox, Bundy is 1-3 with a 6.86 ERA. However, he held his own in his only start against them so far this season, allowing three hits over 6 1/3 innings.
• Pomeranz was powerful but not particularly effective his most recent time out, striking out 10 over 4 1/3 innings but also giving up five runs and two homers. He was sharp against the Orioles while winning his first start of the season on April 11, holding them to four hits and a run over six innings.
• Part of Mitch Moreland's remarkable power surge to begin 2017 -- he leads MLB with 11 doubles -- can be found in his barreled ball rate. The first baseman has barreled seven of his 43 batted balls put in play this season for a 16.3 percent rate that is nearly double his average from the past two seasons (9.9 percent).
Ian Browne has covered the Red Sox for MLB.com since 2002. Follow him on Twitter @IanMBrowne and Facebook. This story was not subject to the approval of Major League Baseball or its clubs.