Jimenez finds success in first win of season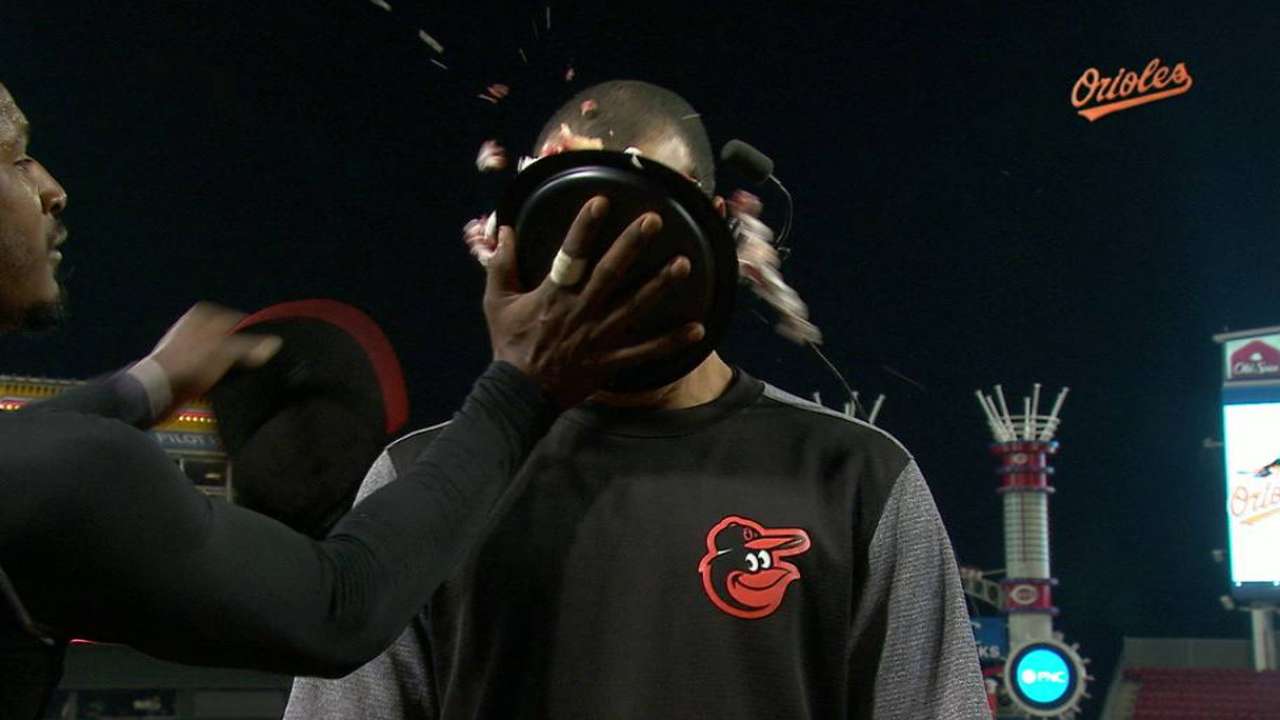 CINCINNATI -- After Ubaldo Jimenez went 4 1/3 innings and allowed five runs in each of his first two starts, he knew he needed to get better in a hurry.
"There was no doubt I needed a start like this," Jimenez said. "I needed to be there for my team. I was able to do that tonight."
Jimenez found himself Wednesday night and pitched the Orioles to a 2-0 victory over the Reds at Great American Ball Park. Jimenez went 7 2/3 shutout innings, while allowing two hits, walking four and striking out three. The difference from the first two starts?
"I was able to get on top of the ball and make it sink," Jimenez said, "instead of being flat and like it was my first two games."
He did not allow a hit after the second inning.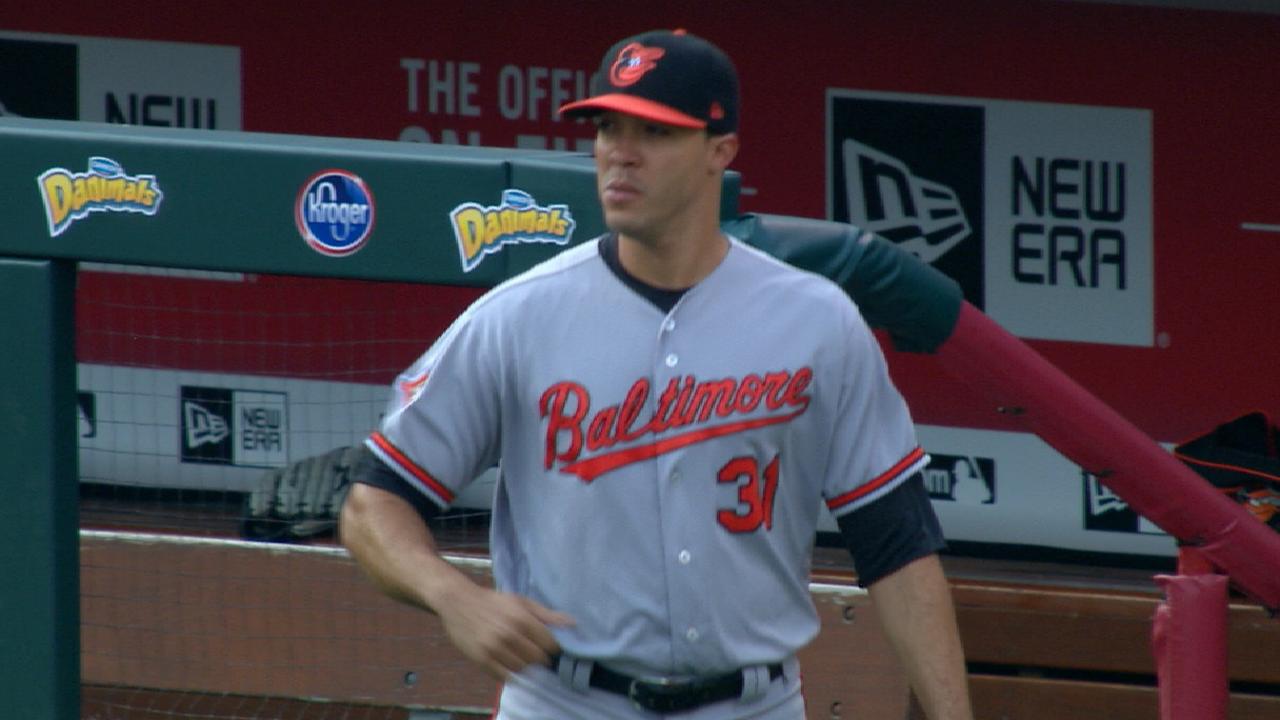 "He filled up the bottom of the zone tonight," Orioles manager Buck Showalter said. "He had his secondary pitches working for him. Welington Castillo worked well with him.
"His tempo was good. A lot of ground balls and pretty good plays. The guys behind him were engaged in the game. He knows all this. It's just being able to execute it."
The Orioles needed a deep outing after Kevin Gausman lasted only 2 2/3 innings on Tuesday night. Jimenez worked a 1-2-3, 11-pitch first.
"It's always good when you start hitting the zone right away and get quick outs," Jimenez said.
The Reds loaded the bases against him with two outs in the second, but Jimenez got pitcher Amir Garrett to bounce out to end the threat.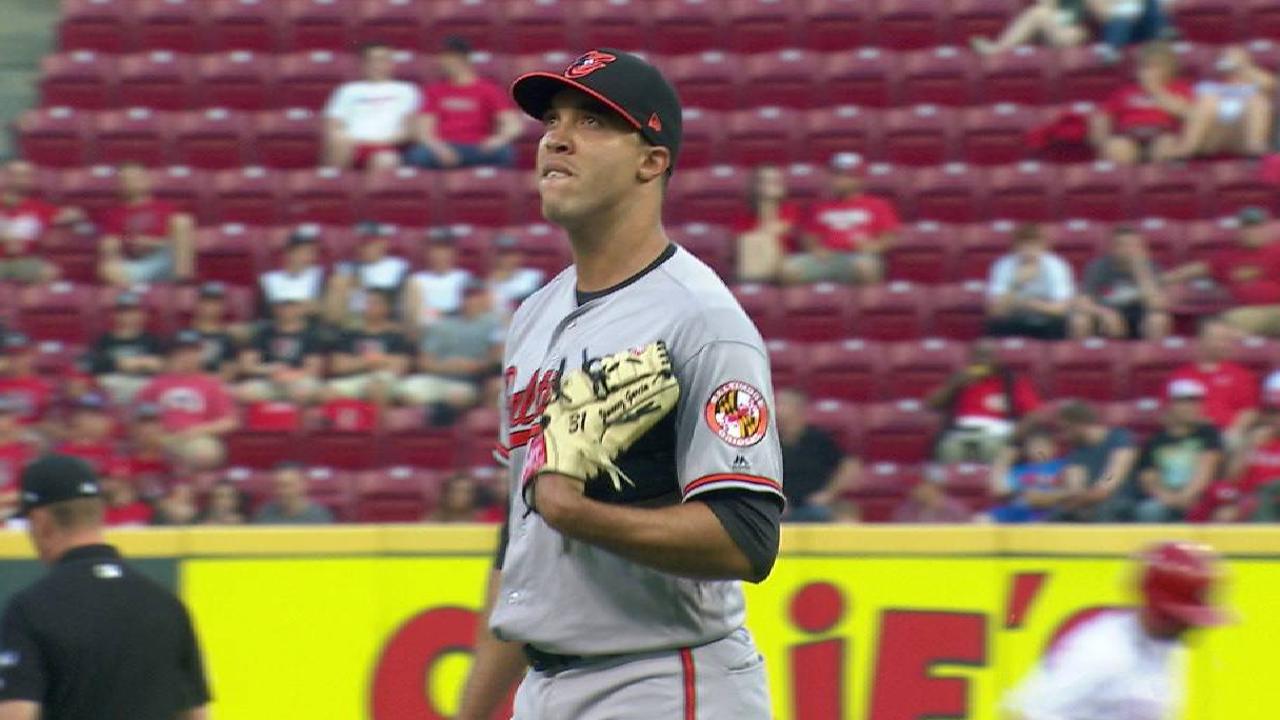 Jimenez only allowed two baserunners in the third through seventh innings -- both on walks.
"Once I got in a groove, I was able to throw everything for strikes," Jimenez said.
A walk to Billy Hamilton in the eighth effectively ended Jimenez's night. Hamilton walked with out and stole second. After he went to third on Jose Peraza's groundout, Showalter brought on left-hander Donnie Hart to face Joey Votto. Hart got Votto foul out to left fielder Craig Gentry.
Jimenez, the 34-year-old right-hander, is in the final year of his four-year, $50 million contract. He was 8-12 with a 5.44 ERA overall last year. The Orioles, of course, are hoping for better, and Wednesday was a good sign.
"That's about as good as you'll see him in his delivery," Showalter said. "His velocity has come earlier than it has the last three years. That bodes well. The only thing he was working on is being more consistent in the delivery. It's an ongoing challenge for him."
Jimenez improved to 4-0 against the Reds with a 2.51 ERA.
John Fay is a contributor to MLB.com and covered the Orioles on Wednesday. This story was not subject to the approval of Major League Baseball or its clubs.