Showalter: Bullpen configuration will work itself out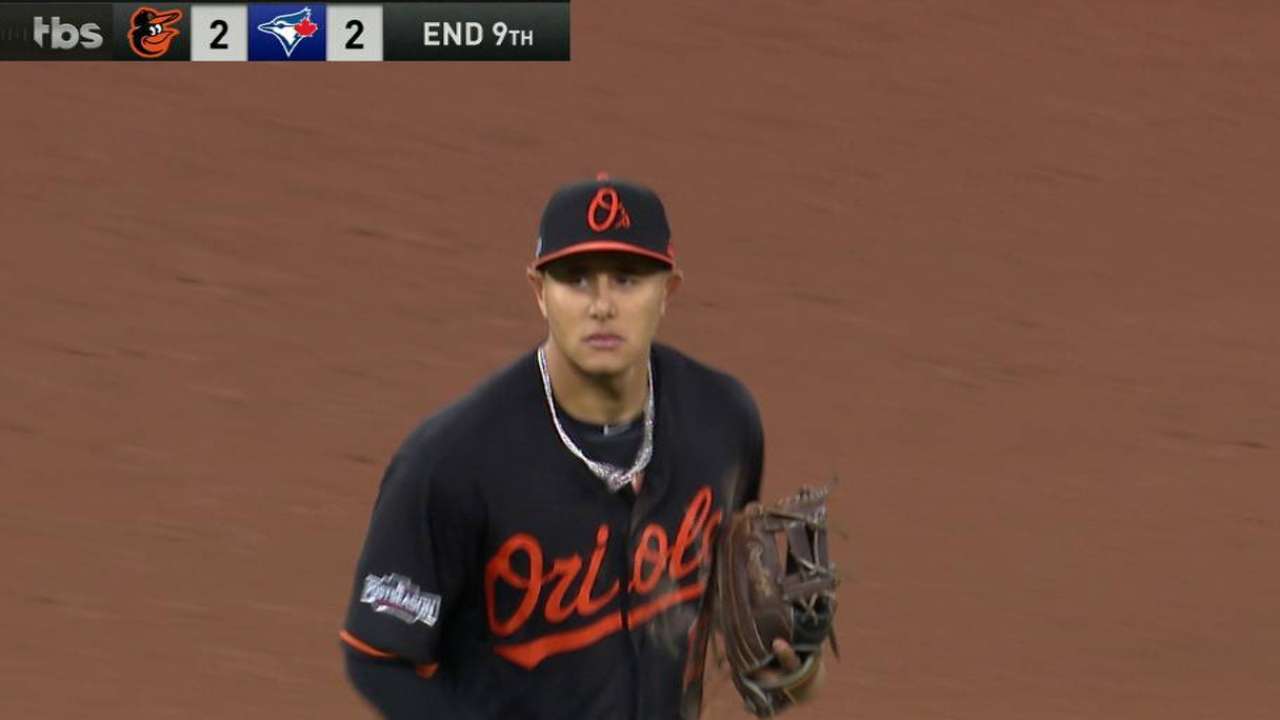 SARASOTA, Fla. -- The Orioles could break camp with three left-handed relievers in their bullpen, manager Buck Showalter said Wednesday as the team's early off-days -- and the potential for starter Chris Tillman to open the season on the disabled list -- provides a bevy of options.
Of the group in camp, Donnie Hart, T.J. McFarland (who is out of options) and Jed Bradley are all possibilities, and the O's will continue to canvas the market for left-handed relief options this spring.
Baltimore's bullpen, one of the team's strengths in 2016, looks poised to potentially be better this year with the return of setup man Darren O'Day. The veteran dealt with a host of injuries last season and threw his first bullpen session, to new catcher Welington Castillo, on Wednesday.
"He was awesome. It was a good start, for sure," said O'Day, who threw alongside Wade Miley and Ubaldo Jimenez. "Everybody looked awesome. Stuff was darting all over the place and making it hard to catch. These guys are doing a good job behind the plate, though."
O'Day, limited to just 34 games last year, said he wouldn't change his spring preparations at all. And his workload won't be lighter than years past, despite Showalter having a formidable back end group to choose from: O'Day, Mychal Givens, Brad Brach and closer Zach Britton.
"When Darren's right, not many people can do what he does. But we have some other people like that, too, that have been revealed to us," Showalter said. "A lot of guys have benefitted from it, from [O'Day] not being as active. We kind of had to force-feed some guys and move some guys up the ladder, so to speak [last year]."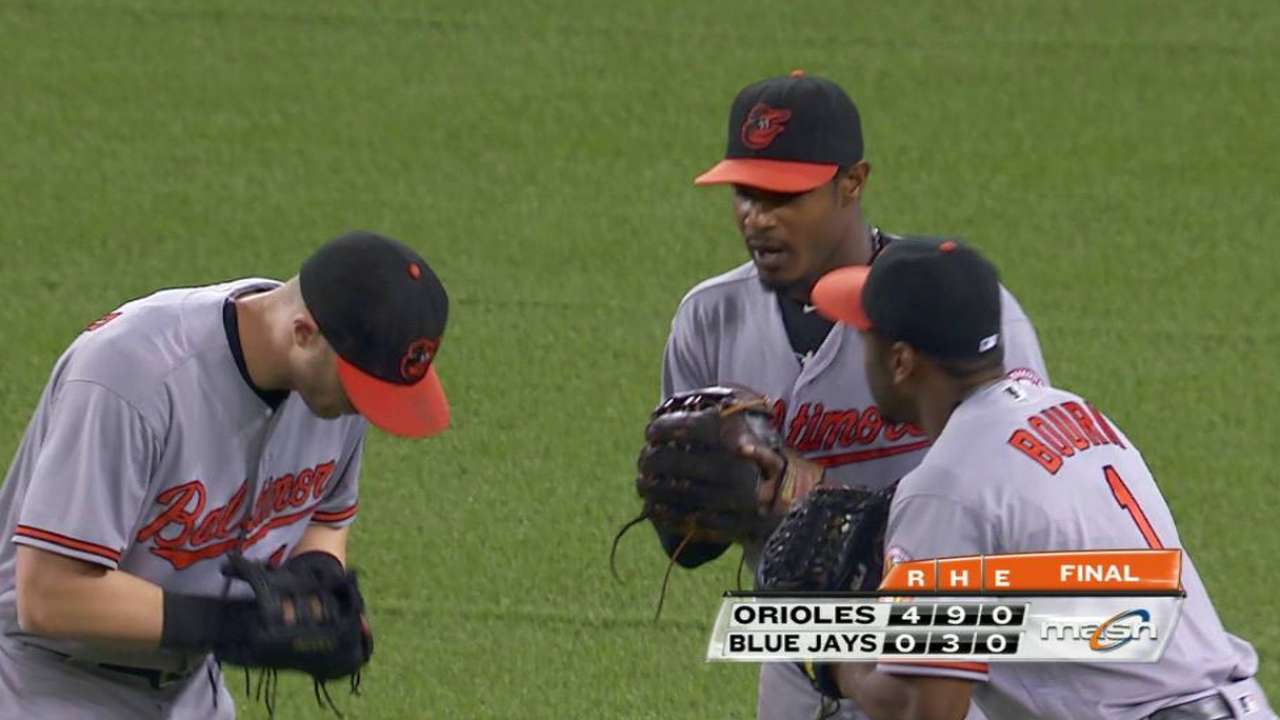 "I'm not going to tell you if Darren is healthy and feels good and is telling me [he's fine], we'll use him. There's a certain threshold here that I don't like to go to with relievers, and I'm not going to do it. But I'm certainly not going to sit here in the middle of February and say Darren O'Day's not going to be used as much this year. That may not happen."
Outside of Britton, the other three back-end relievers may be a mix-and-match situation as Showalter said he doesn't see it as one guy being the go-to setup man.
"I see it as I have multiple pieces to pick from, and whoever is rested and best served to pitch there, we'll go with it," Showalter said. "The order in which it goes, they'll dictate some of it, too. Those things have a way of working out."
Showalter said the quartet has the potential to be one of the best bullpens he's had as a manager.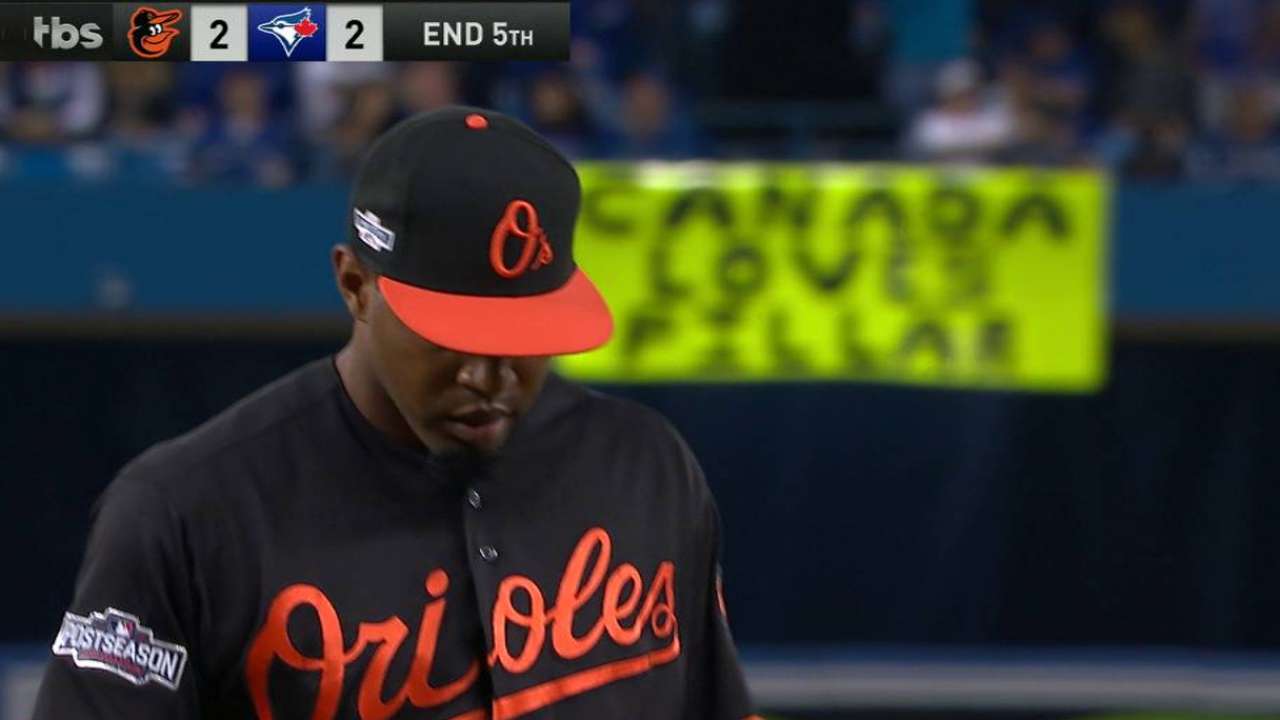 "This would rank right up there, potentially, because of the depth of it and the ability for Brad and Zach and Darren, and if Mychal can duplicate what he did the last month of the season. The difference is all four of them can get left- and right-handed hitters out, that's what's unusual about it," Showalter said. "They've got an inning they pitch, you don't have to, if you get four hitters, and three are right-handed, you don't have to get another guy up just assuming if someone gets on base that you need someone for that guy. That's how you keep bullpens healthy."
Worth noting
• Castillo caught both relievers O'Day and Britton for their first bullpen sessions on Wednesday.
"Every chance we get [for Castillo]. I want Zach to feel comfortable. And I also want Welington to step back and say, 'OK, this is a different cat, I really got to keep the ball down, work my way through it, not assume it's the end of the break,'" Showalter said. "That process has to start now. We've got to make use of all the time, because he could be gone for three weeks [for the World Baseball Classic]. He knows that. He's a pleaser. He talks about it. This guy really wants to work on the things that he needs to work on."
• Showalter said Manny Machado could play some shortstop this spring before he leaves for the World Baseball Classic. Machado is slated to play shortstop for the Dominican Republic team.
• The Orioles signed infielder Juan Francisco, who will report to Minor League camp. Right-handed pitcher Nate Adcock, who had Tommy John surgery in 2015, will not be in O's camp as he's not far enough along in his recovery. …The team will hold intrasquad games on Feb. 21 and 22. Each pitcher will be limited to 15 pitches. The Orioles took part in the Birdland Classic charity golf outing on Wednesday afternoon.
Brittany Ghiroli has covered the Orioles for MLB.com since 2010. Read her blog, Britt's Bird Watch, follow her on Facebook and Twitter @britt_ghiroli, and listen to her podcast. This story was not subject to the approval of Major League Baseball or its clubs.