Tillman won't be ready for Opening Day
Right shoulder pain could put starter on DL to begin season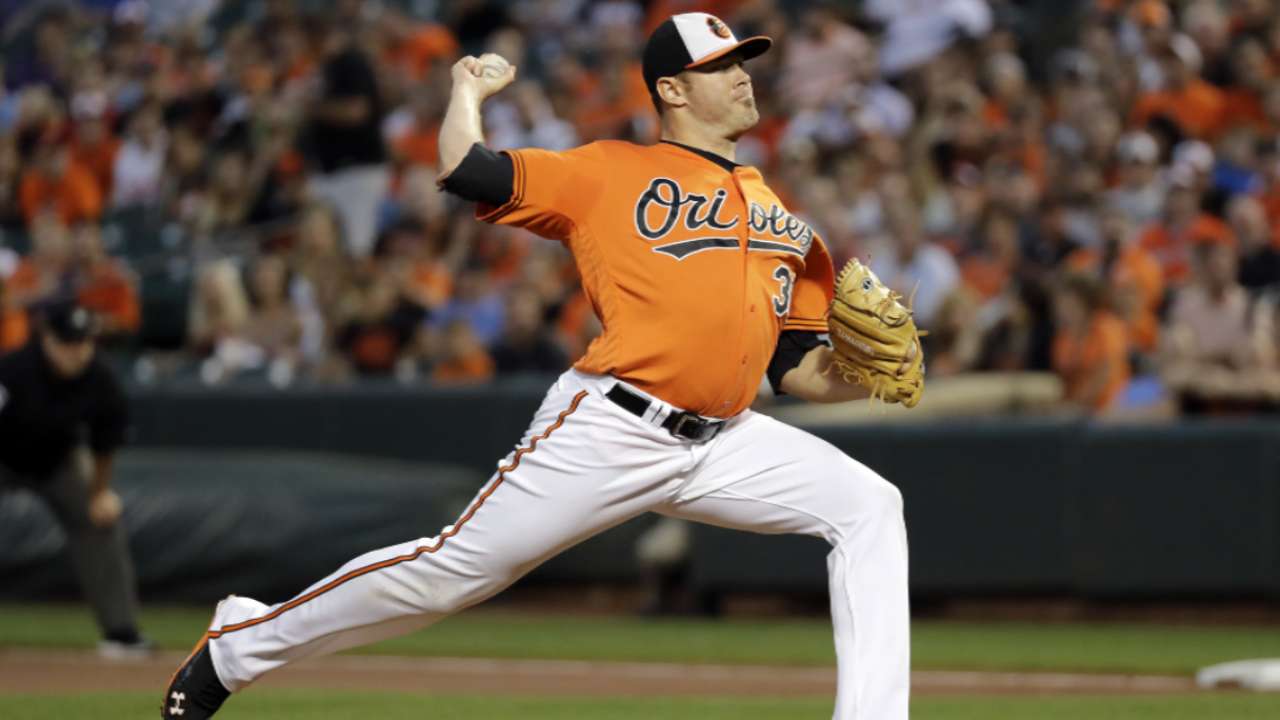 SARASOTA, FLa. -- Chris Tillman, Baltimore's Opening Day starter the past three seasons, received a platelet rich plasma (PRP) injection in December for lingering shoulder issues and will not be ready by Opening Day.
"Chris came to [head athletic trainer] Richie [Bancells] and the staff in December, didn't like the way his offseason program was going, his shoulder didn't feel like it should be where it should be at that time," Orioles manager Buck Showalter said of Tillman, who was shut down for three weeks following the PRP injection.
"We got it mapped out where he'll be one of our five starters to start the season, but right now Opening Day probably won't be an option."
Showalter noted that the team's schedule -- which has Tillman slated to start pitchers' fielding practice on March 3 and throw a simulated game on the 14th -- is "pretty tight" and it doesn't allow much room for setbacks.
• Spring Training: Info | Tickets | Schedule | Gear
Tillman, who is slated to talk to the media on Wednesday morning, had some shoulder issues flare up during last season but was able to avoid the disabled list. Asked if this recent issue was related to those problems, Showalter said: "I think so. He got rid of it and managed it real well, and we rested him. When he cranked it back up this offseason, it wasn't responding like he wanted it to."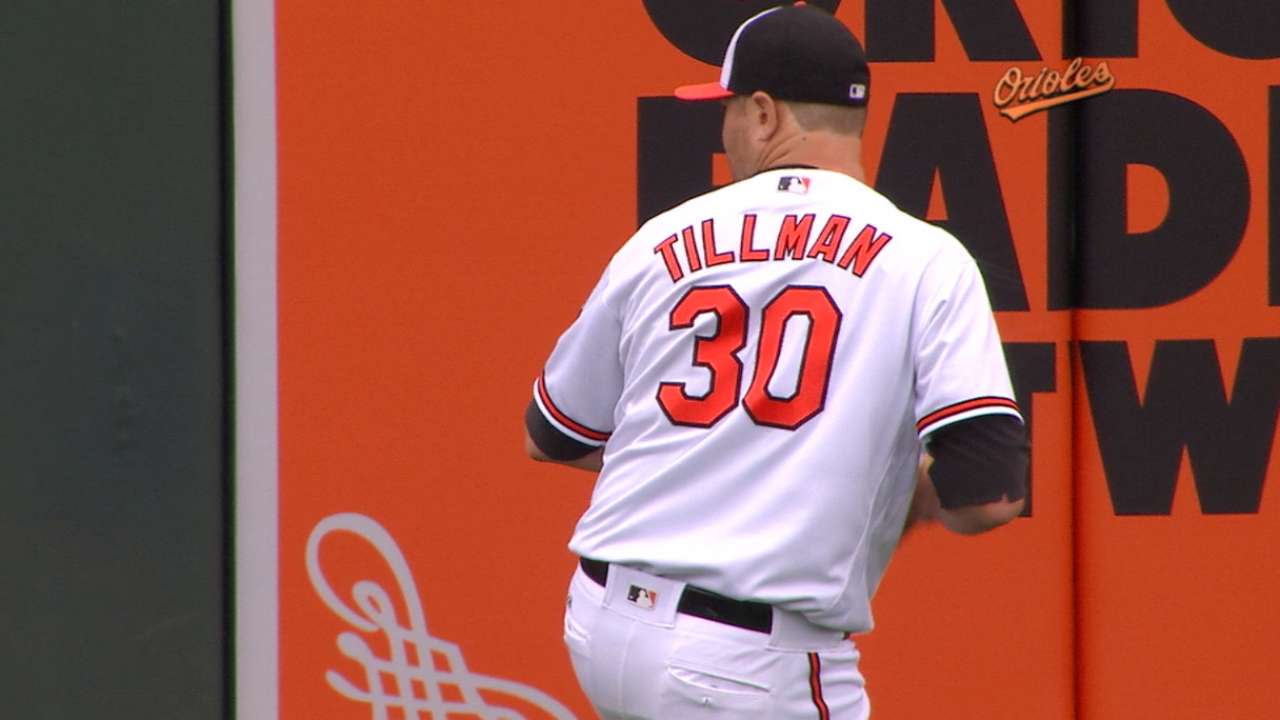 With the Orioles early off-days, they don't need a fifth starter until April 15, which gives them some wiggle room and the potential to put Tillman on the disabled list and carry an extra player elsewhere when they break camp.
Showalter said it isn't a definite that Tillman will open the season on the disabled list -- though if it happens he could be eligible to pitch as early as April 9. Tillman has a 75-pitch outing slated for April 6, which could be part of a rehab game or the April 7 Orioles game vs. the Yankees.
Regardless of when he's ready, the Orioles want to make sure this isn't another lingering issue for the 28-year-old Tillman, who went 16-6 with a 3.77 ERA in 30 starts in 2016.
"We are going to make sure we get it right. This is as fast as we feel comfortable going safely," Showalter said. "I've got high hopes that when we get this resolved, he pitches all year for us."
So, who pitches Opening Day?
The O's entered Spring Training with their rotation seemingly set, so Tillman's injury whittles the list of candidates to face Toronto on April 3 to four: Kevin Gausman, Ubaldo Jimenez, Wade Miley and Dylan Bundy. The early favorite seems to be Gausman, who is coming off a fantastic final two months of the season, though Showalter wouldn't tip his hand this early on.
Brittany Ghiroli is a reporter for MLB.com. This story was not subject to the approval of Major League Baseball or its clubs.