Lack of quality starts a concern for Showalter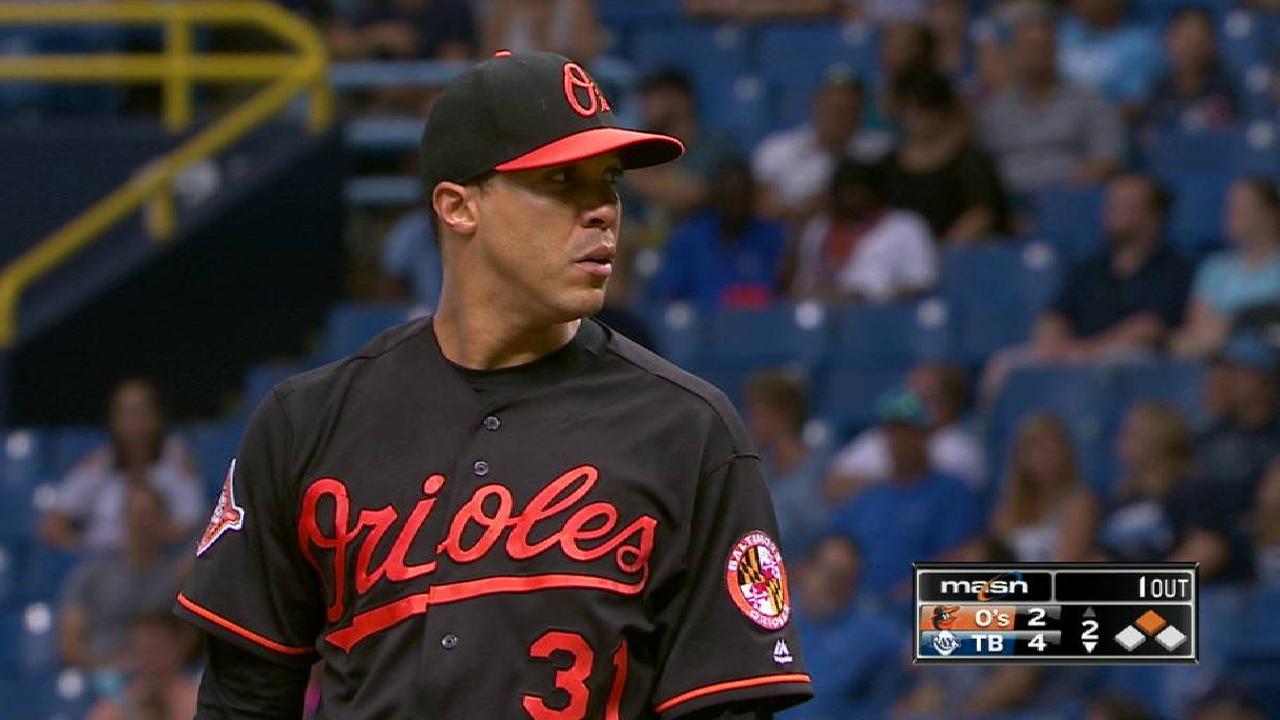 ST. PETERSBURG -- The Orioles' pitching problems continued to mount Friday night, as Baltimore watched starter Ubaldo Jimenez exit in the third inning en route to a 15-5 rout by Tampa Bay that put the O's woes -- in the rotation and bullpen -- on full display.
For the sixth time in 14 games, the Orioles allowed double-digit runs, with the team getting quality starts just twice in the last 20 games. In that 20-game stretch, Baltimore has allowed five or more runs in every single one, a dubious mark that ties the 1924 Phillies for baseball's record.
Continue Reading