Hits from Pearce, Hardy may signify step forward
O's contributors have started slow, but both came through in series-clinching victory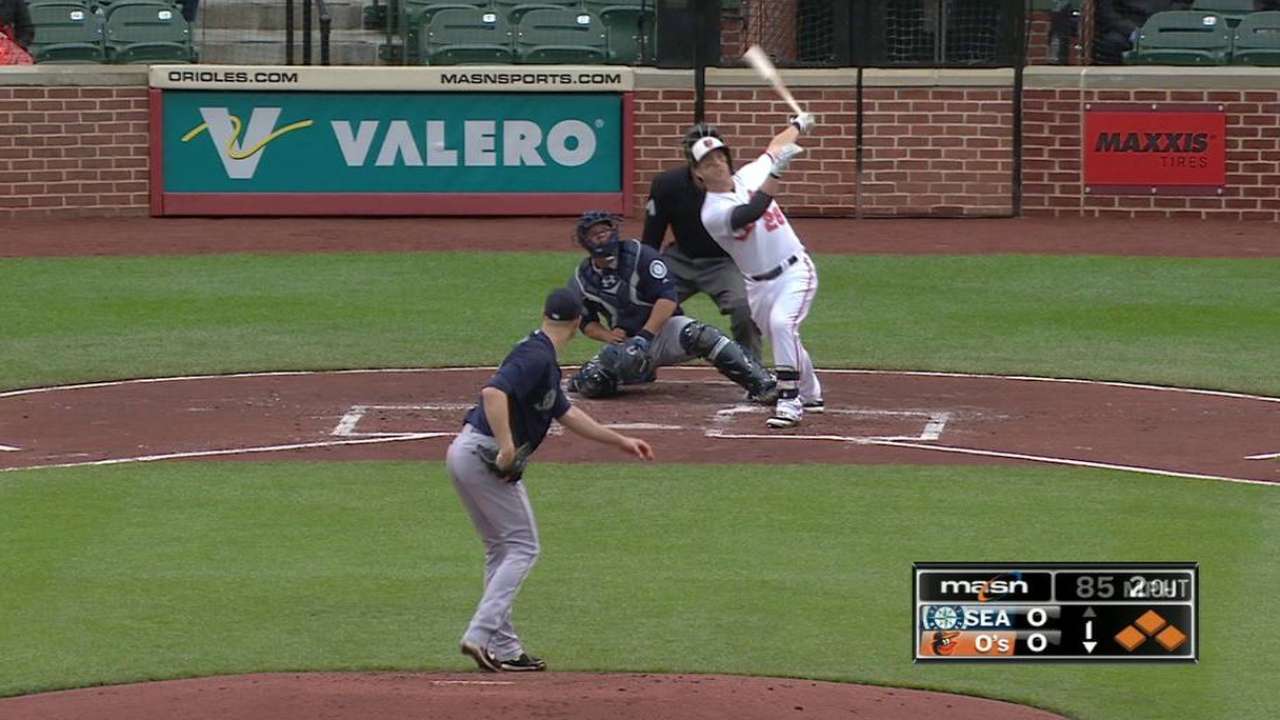 BALTIMORE -- Steve Pearce had a career year in 2014, amassing a .293 batting average, 21 home runs and 49 RBIs.
The converted second baseman came into Thursday's game with a .193 average on the season, but he pulled through in a big way during the Orioles' 5-4 series-clinching victory over the Mariners at Camden Yards.
More
Connor Smolensky is an associate reporter for MLB.com. This story was not subject to the approval of Major League Baseball or its clubs.