Machado excited for homecoming in Miami
Third baseman returns to hometown for first time as O's open series with Marlins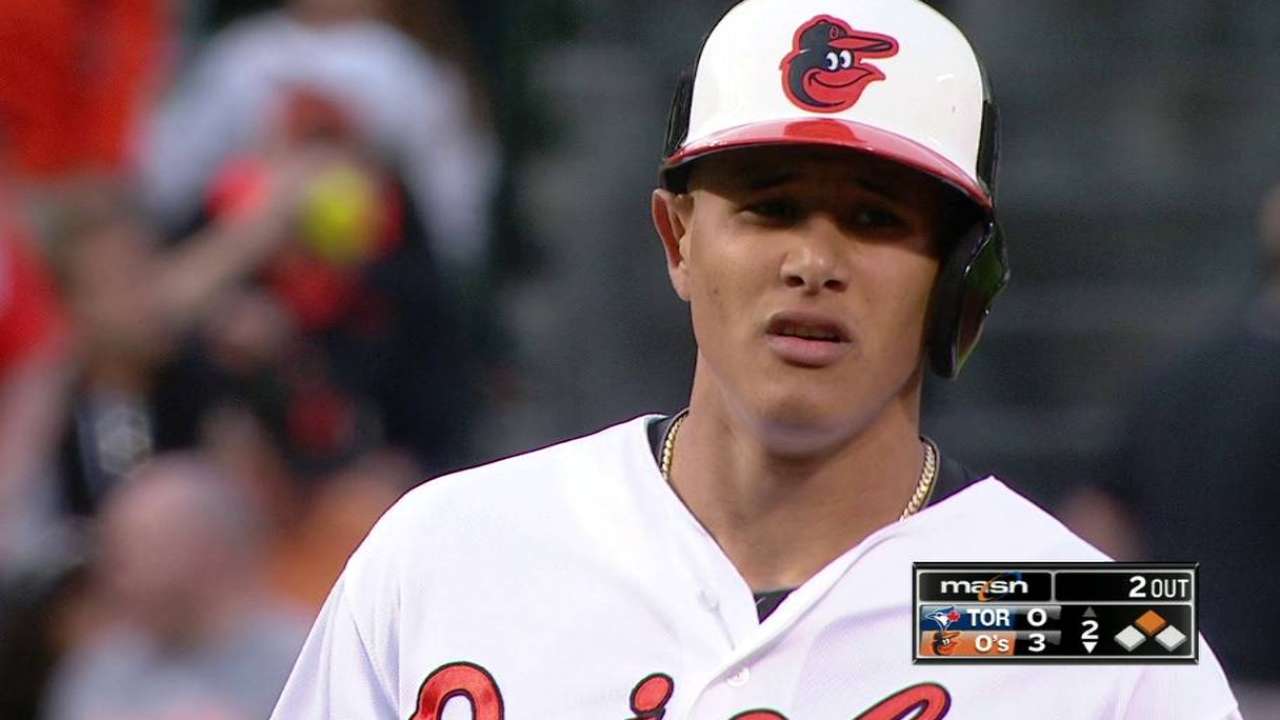 MIAMI -- Orioles third baseman Manny Machado graduated with a class of 32 students at Brito Miami Private High School in 2010.
As he returned to play in his hometown for the first time when Baltimore opened up a three-game series with Miami at Marlins Park on Friday, the 22-year-old joked that he hopes his former classmates show up. But more importantly, Machado is thrilled to have an opportunity to play in his backyard in front of family.
More
Steve Wilaj is an associate reporter for MLB.com. This story was not subject to the approval of Major League Baseball or its clubs.