Oblique improving, Britton to wait on spring debut
Closer, coaching staff want symptoms to dissipate before lefty's first game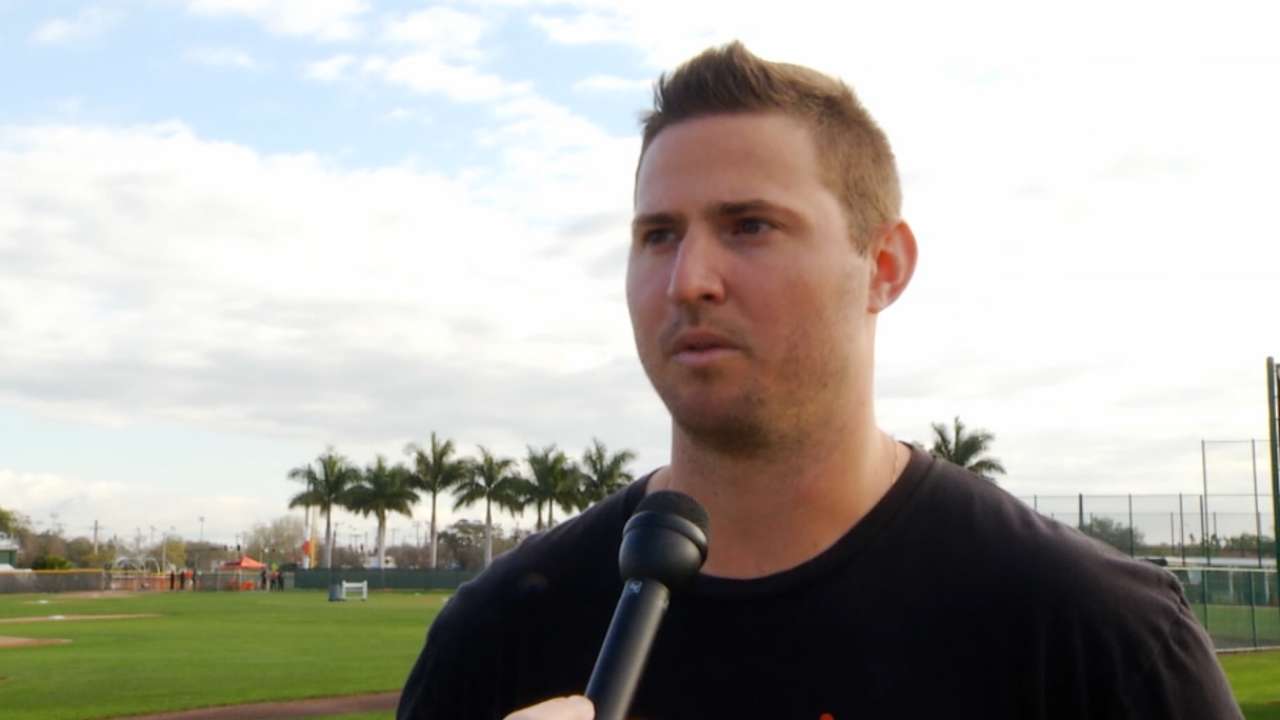 SARASOTA, Fla. -- Zach Britton says his left oblique muscle is feeling better, and he's progressing towards making his 2017 spring debut, but the Orioles' closer won't pitch in a game until his symptoms are gone.
"We all agreed there's no reason to go out there and go through the motions and possibly do any damage," Britton said. "We have time right now on our side, so kind of just stay in here and treat it today and come in in the morning and see how I feel."
Continue Reading
Rich Dubroff is a contributor to MLB.com. This story was not subject to the approval of Major League Baseball or its clubs.