Hardy to miss Opening Day with strained muscle
Former All-Star shut down for minimum of 10 days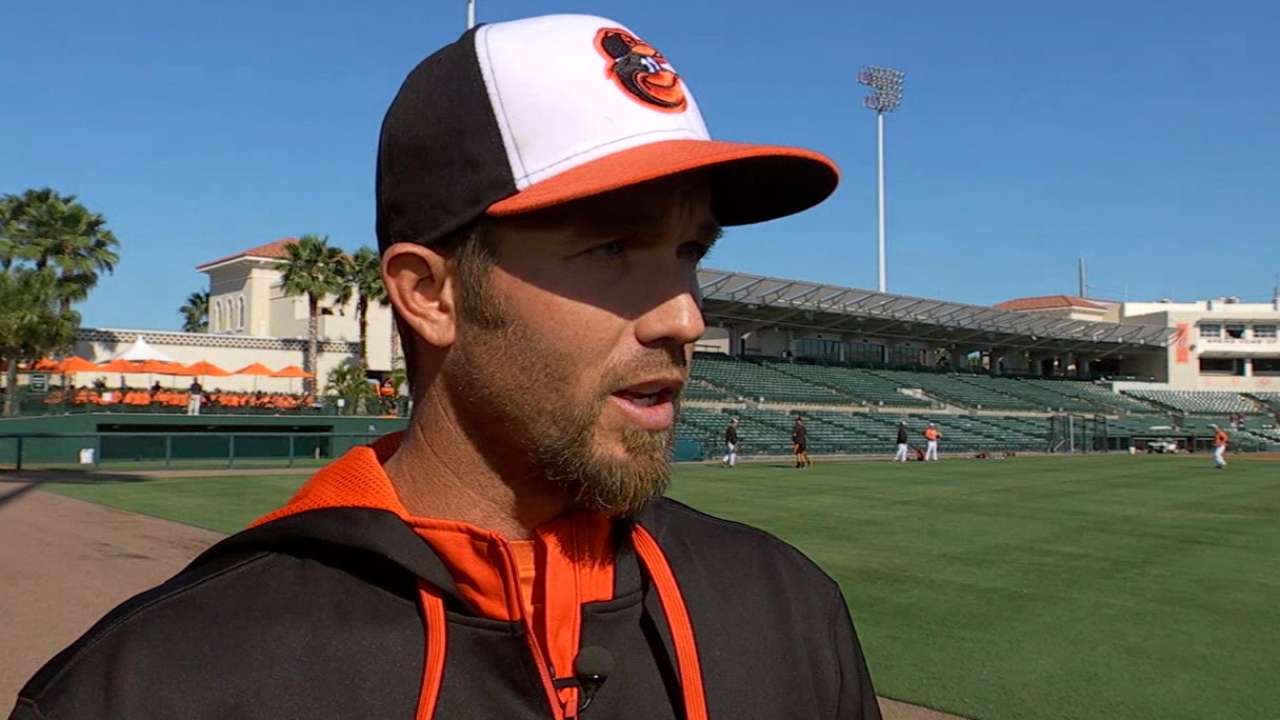 PORT CHARLOTTE, Fla. -- Former All-Star and Gold Glove shortstop J.J. Hardy will not participate in any baseball activities for a minimum of 10 days after an enhanced MRI revealed a strained muscle below his left shoulder blade.
Hardy, who was injured diving for a ground ball on Friday, will miss Opening Day against the Rays on April 6 and is likely to miss the home opener against the Blue Jays on April 10 as well.
More
Paul Hagen is a reporter for MLB.com. This story was not subject to the approval of Major League Baseball or its clubs.