Bullpen can't force extras as O's fall on walk-off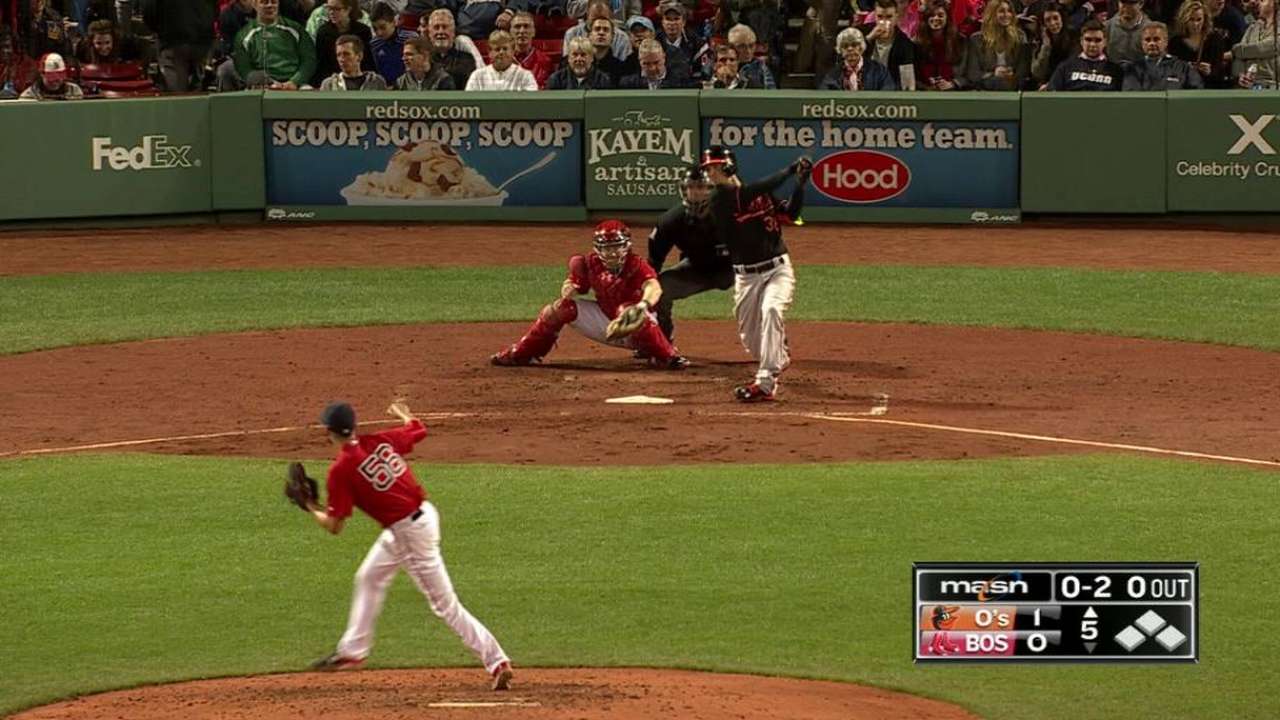 BOSTON -- It came down to a little flair from Xander Bogaerts just over the second baseman's head and into short right field, allowing the Red Sox to pull out a 3-2, walk-off win over the Orioles on Friday night at Fenway Park. It was the first career game-ending hit for Bogaerts, and it came against right-hander Tommy Hunter.
Mike Napoli started the winning rally with a walk. Daniel Nava moved him to second on a sacrifice bunt. The Orioles then went to Hunter. Bogaerts got just enough of an 0-1 curveball to find a patch of grass, and Napoli scored easily from second.
More