Orioles' Hardy, Jones and Markakis finalists for Gold Glove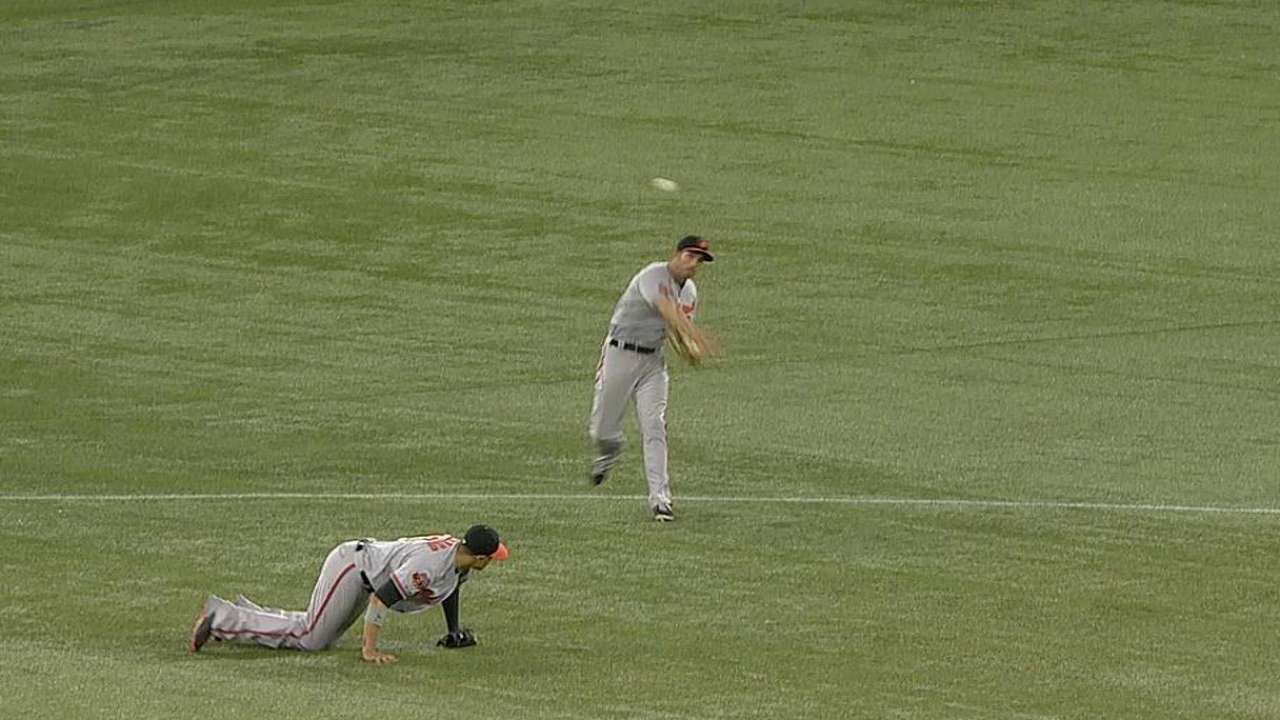 BALTIMORE -- The Orioles have three finalists for the Rawlings Gold Glove Awards announced on Thursday morning, with shortstop J.J. Hardy, center fielder Adam Jones and right fielder Nick Markakis all up for the honor in their respective American League categories.
The awards, created in 1957, are determined by a survey of managers and coaches, which make up 75 percent of the voting, and the Society for Sabermetric Reasearch, which accounts for the other 25 percent. The winners will be revealed during a special awards show on ESPN2 on November 4 at 7 p.m. ET.
More