Lough delivers game-winning HR in 10th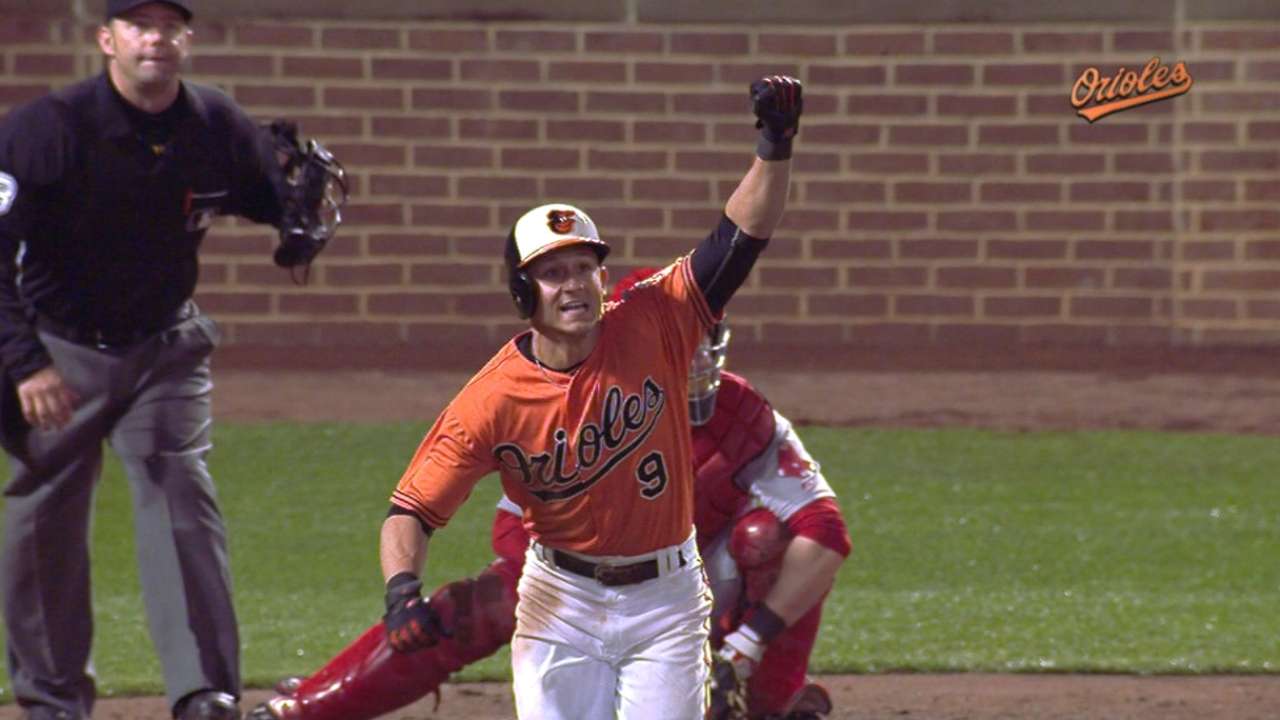 BALTIMORE -- Rarely used Oriole David Lough hit his first career walkoff homer to give Baltimore a 5-4 win in 10 innings over Boston, snapping a season-high five-game losing streak in the process.
Lough, who was mobbed by his teammates when he arrived back at home plate, was a late-game addition and deposited a ball over the right-field scoreboard off Koji Uehara. It was the O's second run of the inning, as Adam Jones tripled and scored on Chris Davis' sacrifice fly to negate Xander Bogaerts' solo shot off reliever Brad Brach in the top of the 10th.
More