O's have questions before Spring Training ends
Club still has to address Tillman's absence, bullpen spots and more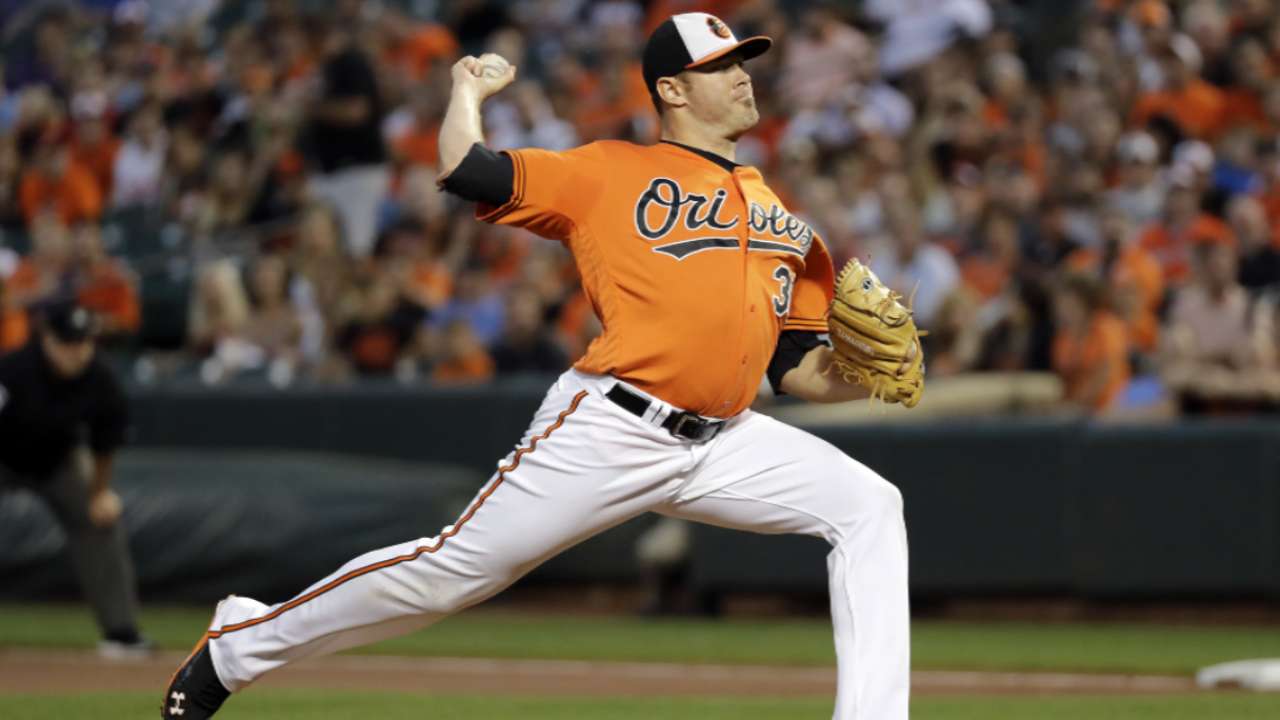 SARASOTA, Fla. -- As the Orioles head into their final week of Spring Training, there are still some questions to be answered and roster decisions to be made. Here, in no particular order, are three of the biggest looming questions as the O's head into the homestretch before coming to Baltimore.
1. What will the Orioles do without Chris Tillman?
The O's had already known early in camp that Tillman wouldn't be the Opening Day starter. Then they conceded that he wouldn't be part of the starting rotation at all to start the season, which opens it up to a group that includes Mike Wright, Tyler Wilson, Chris Lee, Gabriel Ynoa and Jayson Aquino. There's also Vidal Nuno, who got a spot start Monday but didn't fare particularly well. Baltimore acquired him thinking he'd be used more as a reliever.
Continue Reading